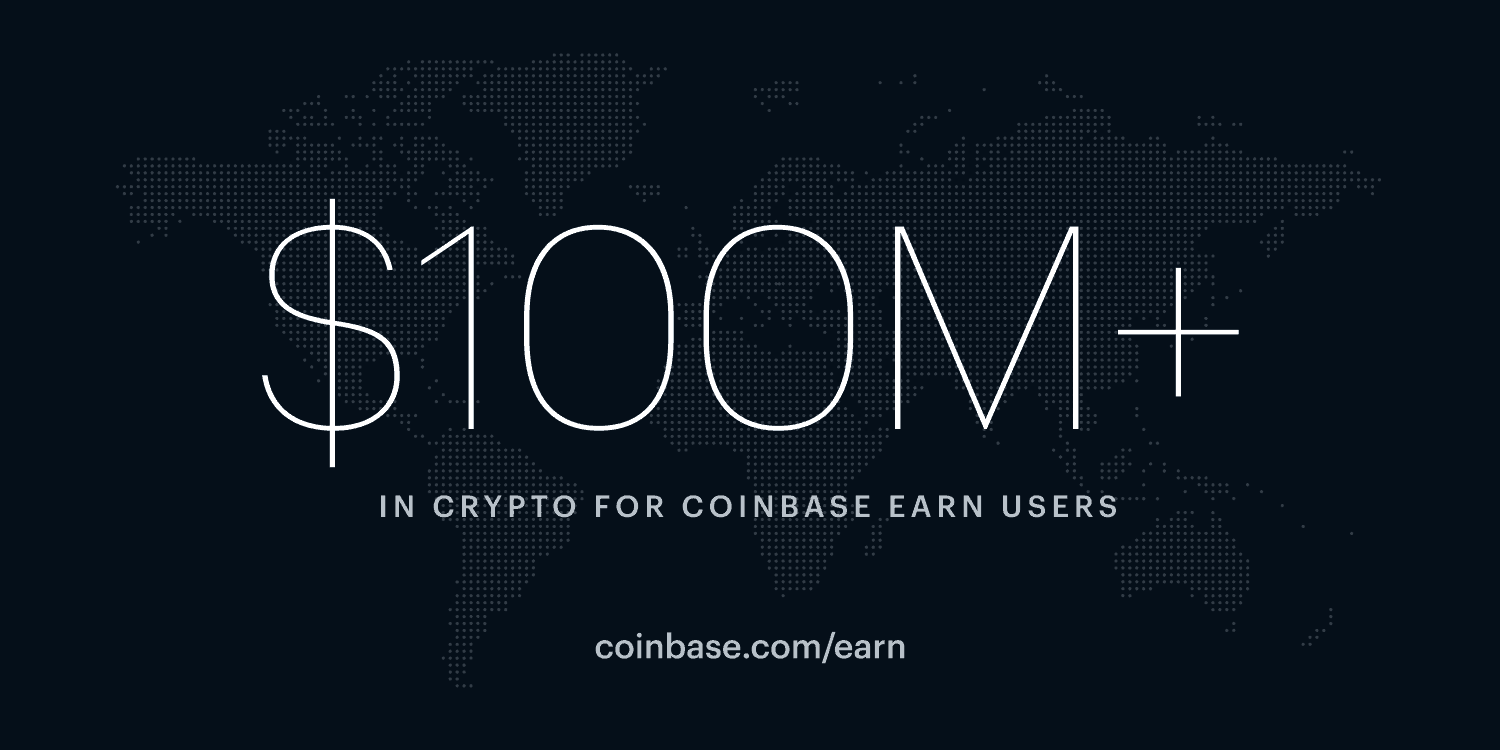 Cryptocurrency exchange Coinbase recently announced that its service Coinbase Earn now allows users in more than 100 countries to earn their share of over $100 million in cryptocurrency. The platform revealed:
"Introduced in 2018, Coinbase Earn enables Coinbase users to earn crypto for answering quizzes, completing tasks, and trying new decentralized protocols. Asset issuers likewise use Coinbase Earn to teach people how to use their new cryptocurrencies and blockchain projects. Earn opportunities are currently publicly available for Stellar Lumens (XLM), ZCash (ZEC), Basic Attention Token (BAT), and 0x (ZRX), with many more coming soon."
Coinbase noted it was opening up Coinbase Earn to users from the United States, United Kingdom, many countries in the European Union (Belgium, Switzerland, Denmark, Ireland, Germany, Iceland, Luxembourg, Netherlands, Norway, Sweden), Canada, Singapore, Australia, Hong Kong, New Zealand, South Korea, and Taiwan. Users in those countries may now sign up and start earning immediately upon ID verification and meeting Earn eligibility criteria. Users in other countries where Coinbase is available can get verified and then join a waitlist to become eligible for Coinbase Earn.
"The rationale behind Coinbase Earn is that as we progress from mining cryptocurrency to buying it to earning it, we open up new opportunities for people to learn about blockchain technology. With this international expansion, anyone with a smartphone in a supported country can now earn crypto while they learn about crypto just by setting up a free Coinbase account. This means millions more people now have a trusted, safe, and legal bridge to the cryptoeconomy — even if they don't have a credit card or bank account with which to buy cryptocurrency."
To see the full list of eligibility criteria, please click here.