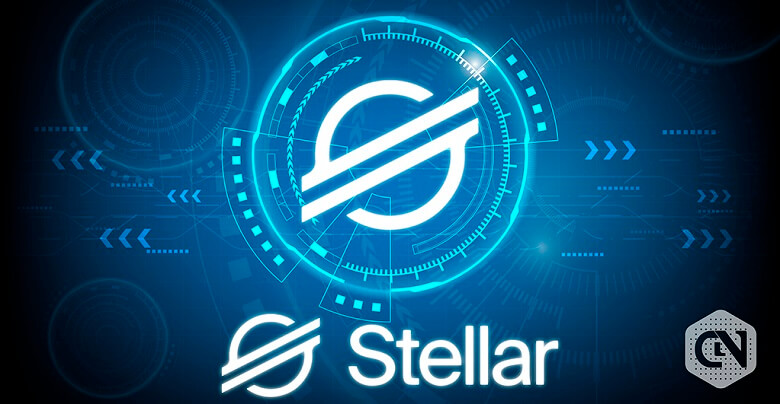 Stellar tries to regain momentum as it trades at $0.0618 on Coinbase
The price of XLM is so far supported by the 50-day MA that is lying around $0.0508
The gradual lower high formed in January intersected the 200-day MA on the daily chart
The MACD turns bearish as the coin loses the drill after hitting the consistent lower high but is seen regaining again
The 10-day daily MA is moving adjacent to the given price trend
Stellar has been on a cumulative downtrend since the latter half of the year, resonating with the market condition. Accordingly, the coin is facing major support at $0.042 which happens to be the 52-week low and the most despairing trade point for XLM coin.
Stellar Price Analysis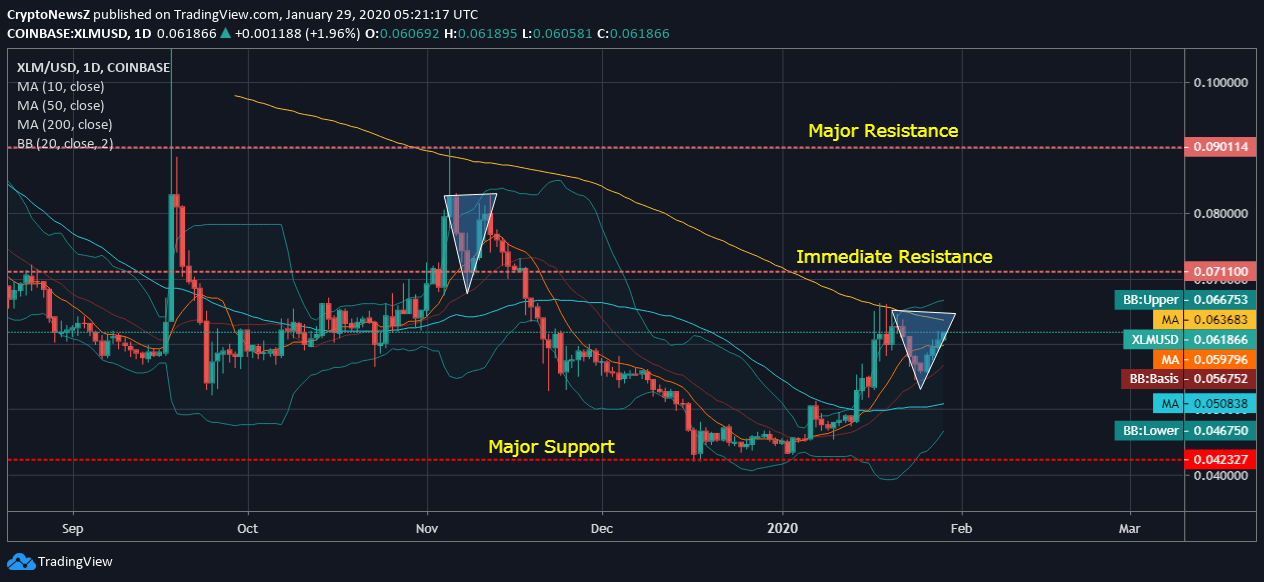 Analyzing the daily movement of the coin against the US Dollar over the past 5 months, we see that the coin has been sliding downsides. When compared, the coin faced a massive rejection after it temporarily mounted at $0.0901 2 months ago. And, now we are observing a similar price triangle that has been formed after hitting at 200-day MA but hold no surety that it will form a similar trend. According to this, the price of XLM will hit supports, followed by $0.0423.
The 20-day Bollinger Bands laid are projecting towards moderate volatility in the upcoming days as the bands widen. The price trend of Stellar is majorly inclined towards the upper Bollinger Band is above the risk line (standard deviation) moving in red.
Technical Indicators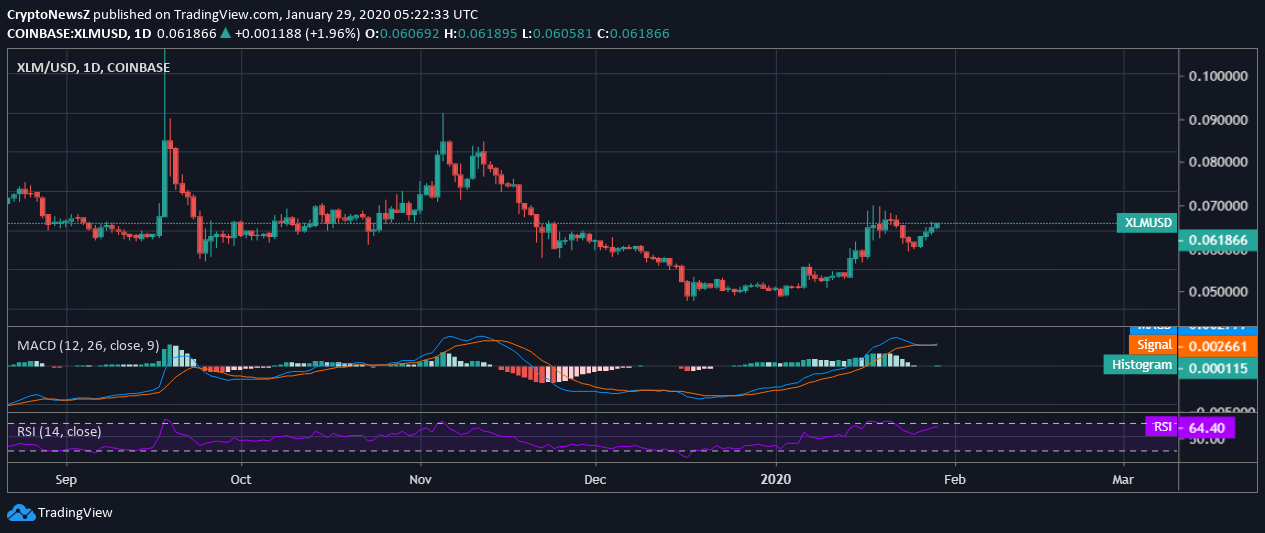 The other technical indicators assigned indicate a moderately bullish move as the MACD of Stellar is hit by the signal line as they both move adjacent.
The RSI of the coin is at 64.40 and is inclined towards the overbought region that depends on the intraday movement of XLM.