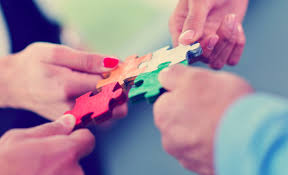 Months back, Coinbase announced an open policy for a listing of the new digital assets, and several months later, XR becomes a part of custodial services on Coinbase Custody.
Although many holders would be delighted to see XRP on Coinbase exchange, having XRP available for custodial services on Coinbase Custody makes a rather significant step for this crypto and its holders.
Moreover, XRP made it to the spot of the second-largest currency by pushing Ethereum (ETH) below while surpassing its market capitalization, which placed it at a rather favorable position in the market and in the blockchain space.
Now, CNBC's Ran NeuNer is calling out for all investors to sell their Bitcoin Cash and Bitcoin in order to invest it all in XRP despite his previous statements that XRP is not holding a real value, and Changpeng Zhao is inviting XRP holders and investors to convince him that XRP belongs to Binance   as a base currency.
Many are implying that XRP might have the success that Bitcoin noted during previous years, judging by its current momentum.
Ran NeuNer Changing His Mind on XRP: Inviting Investors to Sell their BTC and BCH and Buy XRP
Ran NeuNer, crypto trader and CNBC host published a rather provocative status on Twitter several days ago, although at the same time flattering for XRP and definitely in favor of Ripple's currency.
Ran reflected on the hash wars regarding Bitcoin Cash split which brought Bitcoin Cash to new lows and major dips that are costing BCH over -30% of its value in the course of the last several days.
NeuNer further stated in his post that everyone should sell their BCH and BTC and invest in XRP, although he previously stated that XRP holds no value.
However, he admitted his mistake once he realized that XRP appears to have more than a bright future.
Ripple's XRP to Become a Base Currency on Binance?
Changpeng Zhao surprised the fan base of XRP by inviting them to share their reasons on why they believe that Ripple's XRP would make a proper base currency on Binance.
The tweet was trending up for quite some time, while CZ, the CEO of Binance, also shared his personal tips on how to get your currency listed on Binance.
Fans had different answers on why they believe that XRP could make a great base currency on Binance, and although it is still uncertain whether CZ was convinced on the legitimacy of XRP as a base currency, one is certain – the latest momentum behind XRP is placing Ripple's currency in the center of attention.
In case XRP would become a base currency on one of the biggest exchange networks in the market, it is presumed that XRP would be able to solve major price fluctuations among altcoins contributed to the frequent swings of Bitcoin.
Although XRP is dropping today by -4%  driven by another market dip, the rest of the market is following too, with BTC and ETH setting another new low by going below to 5,400$ and 163$ in the case of Ethereum.
Coinbase Custody for XRP: Is Coinbase Listing the Next?
After Coinbase changed their listing policy to match the requirements of the rising crypto market, months afterward Ripple's XRP got a listing on Coinbase Custody.
Although a major step for XRP as Ripple's currency now became a part of custodial services on Coinbase Custody, fans are waiting to see XRP listed on the "real deal", Coinbase exchange.
Although XRP seems to be a perfect fit for the exchange, especially with the latest momentum for the past two months, it is yet uncertain whether the team behind XRP had even submitted their listing form for XRP.
Whatever the status of the Coinbase listing for XRP, many are certain that they will soon get to see the second largest crypto listed on one of the largest and most popular exchanges.
In the meanwhile, Ripple Company is working hard on detaching the name of the company from the reputation of XRP in order to avoid allegations on having XRP centralized or manipulated by the company, which are all by far proven to be nothing more than allegations.