Coinbase is best known for two things: its clean and easy-to-use interface, and the fact that you can only buy and sell four coins. This super popular crypto trading platform only offers Bitcoin (BTC), Ethereum (ETH), Litecoin (LTC), and Bitcoin Cash (BCH) – which is frustrating for this exchange's users. A couple months ago, the President of Coinbase – which is the largest and probably most well-known cryptocurrency exchange on the planet – told CNBC that new digital coins would be added to the platform in 2018.
Unfortunately for us, we still have no idea which cryptocurrency this wildly successful trading platform will select. The day that we figure that out will certainly be a day that one (or more) crypto coin prices skyrocket – because getting added to this exclusive exchange would probably be the best thing to happen to any currency these days.
Which cryptocurrency will Coinbase choose?
We can't be sure, but we sure can speculate! Given the fact that Coinbase only has four coins, and those coins are some of the highest-volume and highest-value cryptocurrencies on the worldwide market, there's a pretty safe assumption we can make: the selected coin will be a high-volume or high-market cap currency.
All four of the current coin offerings on this exchange have two things in common: they are in the top 5 when it comes to total market value, and they are in the top 7 when it comes to 24-hour volume (today, at least).
It's safe to say that whichever new addition comes to this platform will most likely be a high-value currency with high daily trading volume. That's just smart from a strategic point of view on the exchange's side of things, but it will also be the most useful for its users if they pick a coin that a lot of investors trade frequently.
For this reason, combined with overall buzz and branding, we have narrowed it down to three likely options that we can expect to be added to Coinbase in 2018: Nano (NANO), Ripple (XRP) or NEO (NEO).
Ripple (XRP): The frontrunner for Coinbase
Looking at things from a pure numbers perspective, the Ripple coin is looking like a frontrunner. On the entire worldwide crypto market, XRP is the 3rd most valuable – just behind Bitcoin (BTC) and Ethereum (ETH), but in front of Bitcoin Cash (BCH) and Litecoin (LTC). On top of that, it has the 6th highest 24-hour volume at the moment.
Ripple (XRP) has been known as one of the coins that Wall Street is friendly with – having made numerous deals with global banks to use their payments technology. Most notably, Spain-based Santander is going to launch an instant cross-border payment app. It won't technically be using Ripple coins, but it will use Ripple technology called xCurrent. It's not technically blockchain technology, though. Regardless, some banks are looking at the actual XRP coins for potential deals.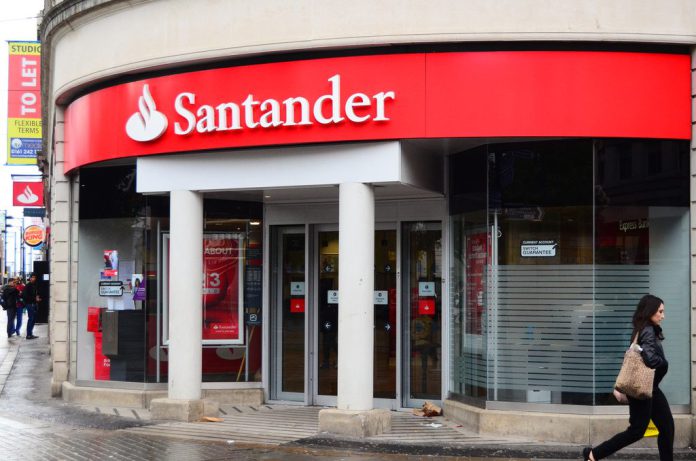 From a sheer numbers perspective, this coin sure looks like it's in the lead to join Coinbase. Perhaps even more convincing is the fact that about 23,000 cryptocurrency fans have already signed a petition to get this specific coin added to this specific platform.
Nano (NANO): The underdog Coinbase candidate
Next up on our list of most likely candidates in the NANO coin – which we all formerly knew as RaiBlocks (XRB) until about a month ago. This cryptocurrency's rebranding effort wasn't exactly a boon to its price however, as its value sunk by half in the days following the announcement that it was changing its name and logo.
The former RaiBlocks coin isn't in the top 10 list when it comes to market cap – far from it, in fact. It is currently the 21st most valuable cryptocurrency, according to CoinMarketCap. But this coin is getting heavily traded, sitting in 7th place for 24-hour volume. That's even more volume than Bitcoin Cash (BCH).
This coin may not be the most valuable, but it has impressive technology to back up its trade volume. Like Ripple (XRP), Nano (NAO) is much faster and cheaper than both Bitcoin (BTC) and Ethereum (ETH) – and they both support decentralized applications (dApps) being launched on top of their networks.
This coin is also showing solid signs of upcoming mass adoption – being the first cryptocurrency to ever be embedded (for no fees) into the popular video streaming social media network Twitch.
Nanex is proud to announce that we've partnered with @_1upcoin to provide a way for @Twitch streamers to instantly receive $NANO donations for free from their viewers!

We hope this will help drive large-scale adoption to $NANO. ?

Visit 1UpCoin at https://t.co/VEKm7J8vl3

— Nanex (@nanex_co) February 23, 2018
That's a huge deal in the crypto world – and it means that this coin should be taken seriously as a potential new dominating force on the market.
NEO (NEO): The rising Ethereum threat
We picked the NEO coin over currencies like EOS (EOS) and TRON (TRX) because it actually has a functioning project. They are all dApp-supporting platforms that enable new tokens to be created, but NEO (NEO) is already doing what Ethereum (ETH) is doing – and new coins are already launching on this network. With EOS (EOS) and TRON (TRX), the main nets haven't launched and no new currencies can really be introduced yet.
Whereas Ethereum (ETH) has ERC20 tokens, NEO has NEP-5 tokens. In fact, the first NEP-5 coin that was ever launched is called Red Pulse (RPX) – and it is one of the top gainers on CoinMarketCap with a 38% boost in the past 24 hours. More NEP-5 coins are set to launch in 2018, including a cryptocurrency exchange called Neon Exchange (NEX), where NEP-5 tokens will be traded for free.
Next Sunday, 25th February, we will release our Token sale information at https://t.co/jqH4mLSCeD and https://t.co/fshIB1SyU2 with all the details we have up to date. Read it carefully and get ready! pic.twitter.com/rMEeHv3tWJ

— neonexchange (@neonexchange) February 19, 2018
On top of that, NEO is the 7th most valuable coin in the world, and 11th when it comes to today's 24-hour volume charts.
So, which one will it be?
Which coin do you guys think will come out on top? Do you think more than one currency will get added to Coinbase this year?
Disclaimer: This article should not be taken as, and is not intended to provide, investment advice. Please conduct your own thorough research before investing in any cryptocurrency.