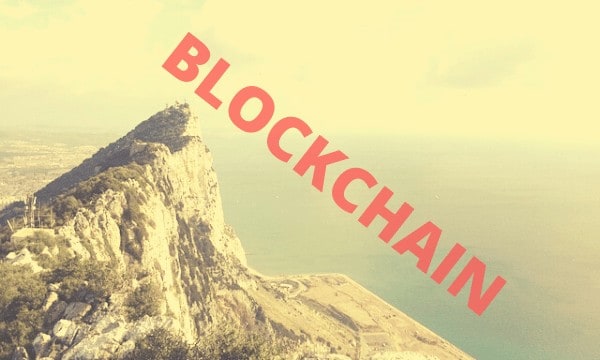 Gibraltar is amongst the leaders in terms of blockchain adoption due to its openness to innovation and creativity, said the nation's minister for digital and financial services. By developing a regulatory regime fit for blockchain-based companies and customer protection at the same time, the country has attracted over a dozen such businesses.
Gibraltar's Nine Principles For Blockchain Regulation
Albert Isola, Gibraltar's minister for digital and financial services, recently spoke regarding the nation's position on the distributed ledger technology (DLT). He noted that it all started six years ago. At a request coming from the private sector, the government decided to set up a working group to explore the potential merits of blockchain adoption and how to regulate it.
As such, Gibraltar became "the first jurisdiction to have a DLT legal framework in place to license and supervise firms in this space," Isola explained.
It's called DLT Regulation in Gibraltar and consists of "The Nine Principles." According to Isola, those include corporate governance, fitness and propriety, capital adequacy, security arrangements, and more.
He added that the DLT space is moving and expanding rapidly. Thus, the government granted the regulator "an element of discretion as to how to regulate it."
Isola also mentioned that regulating cryptocurrencies was also on the table, but the government "concluded that it was too challenging to do it safely."
"We have all the anti-money laundering [AML] protocols in place and were the first jurisdiction to extend the Proceeds of Crime Act (POCA) to token sales. Protecting the customer has been critical in our thinking when developing the regulatory regime and ensuring it is fit for purpose." – Isola continued.
Blockchain's Use Cases
Mainly because of the nation's open approach to blockchain adoption, 15 companies are now licensed and regulated from Gibraltar.
"These are long-term and sustainable businesses that take their reputation as seriously as we do. The over-riding philosophy is that they need to be quality firms, have their mind and management in Gibraltar, and be licensed. They are subject to the same supervisory regimes as banks or financial services firms, such as on-site inspections and AML process assessment." – the minister informed.
Isola also outlined the government's belief that the technology has broad potential. It could be a solution for issues in many various sectors, such as financial services, health, education, and so on.
Once other countries decide to get involved, the DLT adoption rate will surge, he added. However, when they start utilizing blockchain as well, "it will need to be regulated."
Binance Futures Limited Offer: Use this link to register & get 10% discount on fees (Exclusive to CryptoPotato).
Click here to start trading on BitMEX and receive 10% discount on fees for 6 months.