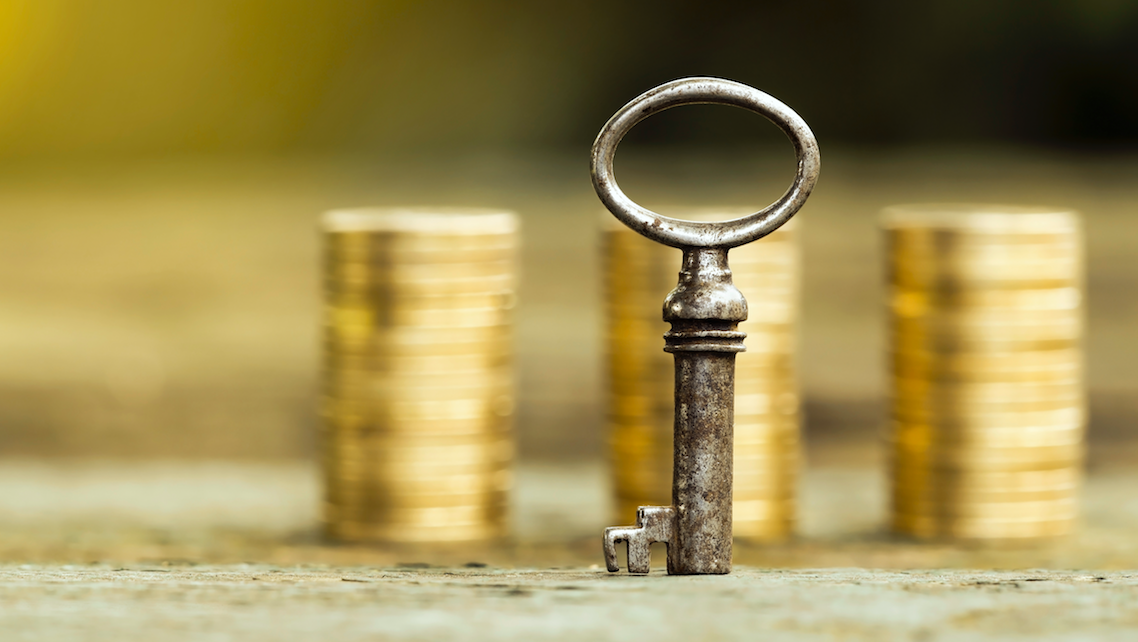 Earlier this year, business magnate, Warren Buffet stated clearly that he wants nothing to do with Bitcoin or any other cryptocurrency because he believes that all cryptocurrencies will most likely come to a bad ending.
Although Buffet doesn't buy the idea of cryptocurrencies, a lot of other businessmen and companies do, this is evident by the influx of institutional investors into the industry.
The adoption of blockchain and cryptocurrencies by institutional investors confirms that cryptocurrencies are here to stay, and Buffet could have a change of heart in time to come. Here is a list of our top four cryptocurrencies that could change the outlook of Buffet about digital assets.
1. Ripple (XRP)
If Buffet is looking to invest in any cryptocurrency now, we think Ripple would be his first pick. Why do we think Ripple has the best chance to convince Buffet?
Firstly, Ripple's CEO, Brad Garlinghouse, knows what he wants and how to go about getting them. Just like Jeff Bezos, he has been hailed for his visionary ideas and planning for the future.
Ripple has built an impressive partnership lists with banks and other financial institutions from around the world, not to forget Alibaba. Ripple has probably seen the most real-world use thanks to its unrivaled payment solutions, xCurrent and xRapid.
While most other cryptocurrencies (including Bitcoin) are simply a means of storing value, Ripple has proven to be a functioning cryptocurrency with an influence that grows by the day.
2. Ethereum (ETH)
Although Ethereum started in the shadows of Bitcoin, it began winning the hearts of many due to its lower transaction fees and faster transactions, when compared to those of Bitcoin, not to mention the smart contracts and decentralized applications of the Ethereum blockchain.
Like Ripple too, Ethereum is not just a store of value, the digital asset is being used by many for transactions. This is another reason why Warren Buffet could consider buying Ethereum.
While Ethereum may not be the biggest cryptocurrency, it's smart economy is the currently the biggest. Ethereum also has a visionary leader in Vitelik Buterin who has constantly delivered since the project launched its ICO in 2013.
3. TRON (TRX)
The fans favorite is another digital asset that would easily appeal to anyone including the founder of Oracle. TRON has excelled under Justin Sun, who was listed by Forbes as one of the most influential people in Asia.
Under Sun's management, TRON team has shown purpose, achieving its set goals when stated on its roadmap. Like Ripple, TRON has enjoyed a fair share of partnerships from institutional investors.
The ongoing correction has severely devalued TRX (currently valued around $0.02), this makes TRON a great buy for Buffet and anyone looking to invest in cryptocurrencies.
4. Stellar Lumens (XLM)
While Stellar may not have enjoyed mainstream success like other coins on this list, it is certainly an interesting digital asset that is worth watching. Stellar's goal is to be open source and help solve real-life economic issues.
Stellar is looking to build an ecosystem where everybody has equal rights, and benefit equally from its growth. Stellar's goals are difficult and rare to see among altcoins which makes it a standout cryptocurrency.