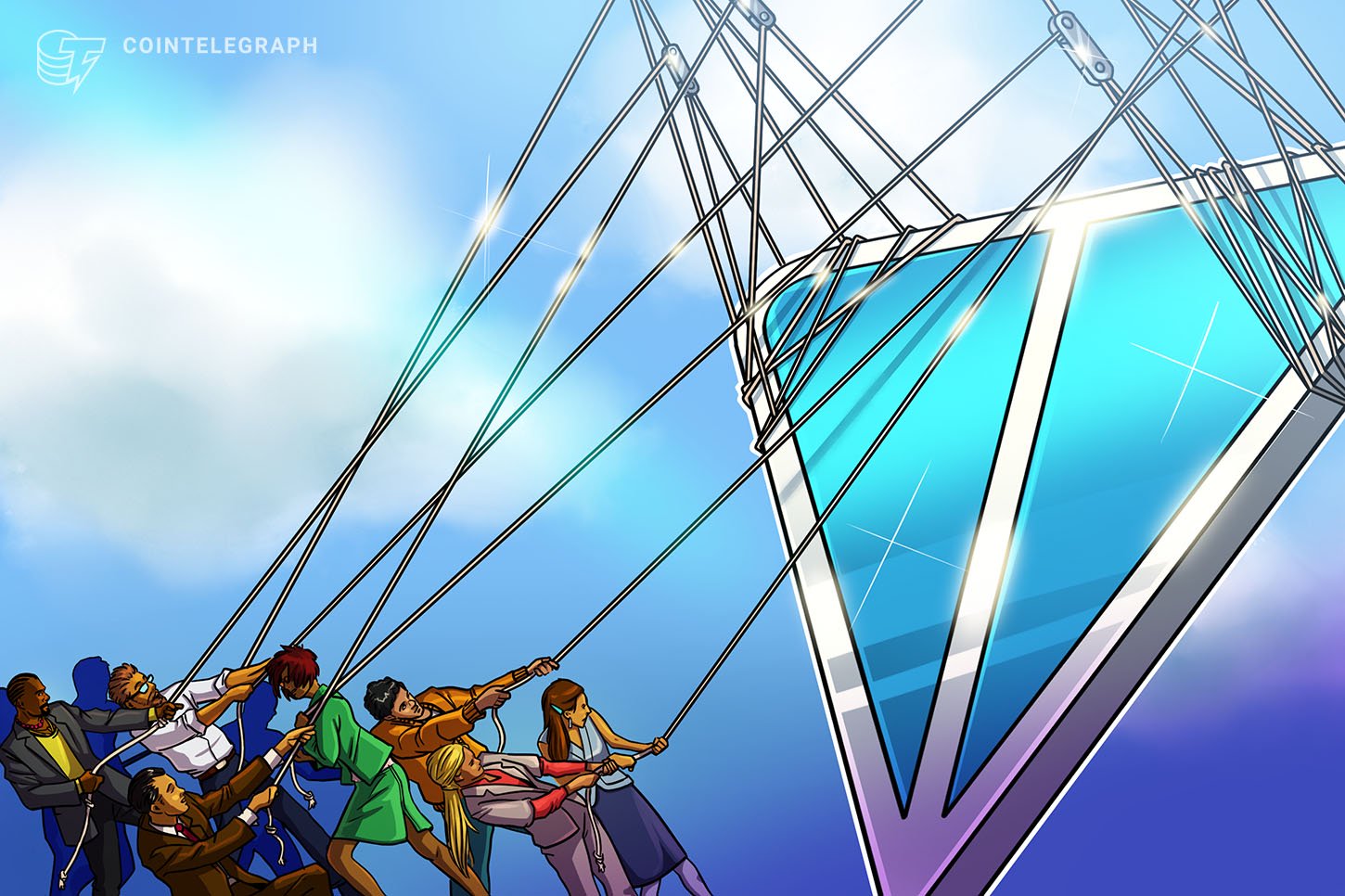 Google Play market and Apple's AppStore will reportedly soon feature the Telegram Open Network (TON) operating system (OS), an end-to-end open-source infrastructure that allows developers and users to work with the TON blockchain.
The TON OS will soon become available on smartphones and personal computers for mainstream users, a source close to Telegram told Russian news agency RBC on April 29. TON OS is not an alternative to existing operating systems, but will serve as an add-on for devices, making them able to support blockchain applications.
Big plans for the future
The source said that with TON OS, users can create applications that are automatically compatible with the blockchain platform. They expect that, in the future, the OS will support applications with numerous functions, including transacting various assets including cryptocurrencies:
"When it comes to finance or voting, decentralized management can solve a huge number of problems with corruption, management efficiency, citizen involvement. Small businesses will be able to reduce costs by using a secure chat for participants, managing assets of this business and contractual relations of the parties."
Google and Apple did not immediately reply to Cointelegraph's request for comment on the forthcoming listings.
Going forward amid a legal battle with the SEC
Previously, developers of the TON blockchain told Cointelegraph that they were still considering launching TON, despite Telegram's ongoing legal battle against the United States Securities and Exchange Commission. Telegram is seeking to appeal a U.S. federal court's ruling in favor of the SEC to halt the distribution of the platform's native Gram tokens.
Fedor Skuratov, a spokesperson for TON Community Foundation, told Cointelegraph:
"The community was ready for this (or another) scenario. We have several options, including the launch of TON by TCF [TON Community Foundation]. I will say more, no one (no one) can prevent the launch of TON by any other entity, person or community, cause TON is a decentralized open-source solution. Already, there are two different test networks, and within the community, there is at least one group planning to launch."
Meanwhile, after years of unsuccessful efforts to block Telegram in Russia, the country's government is now considering lifting the ban, as the app's creator Pavel Durov agreed to collaborate with authorities on tackling the coronavirus.