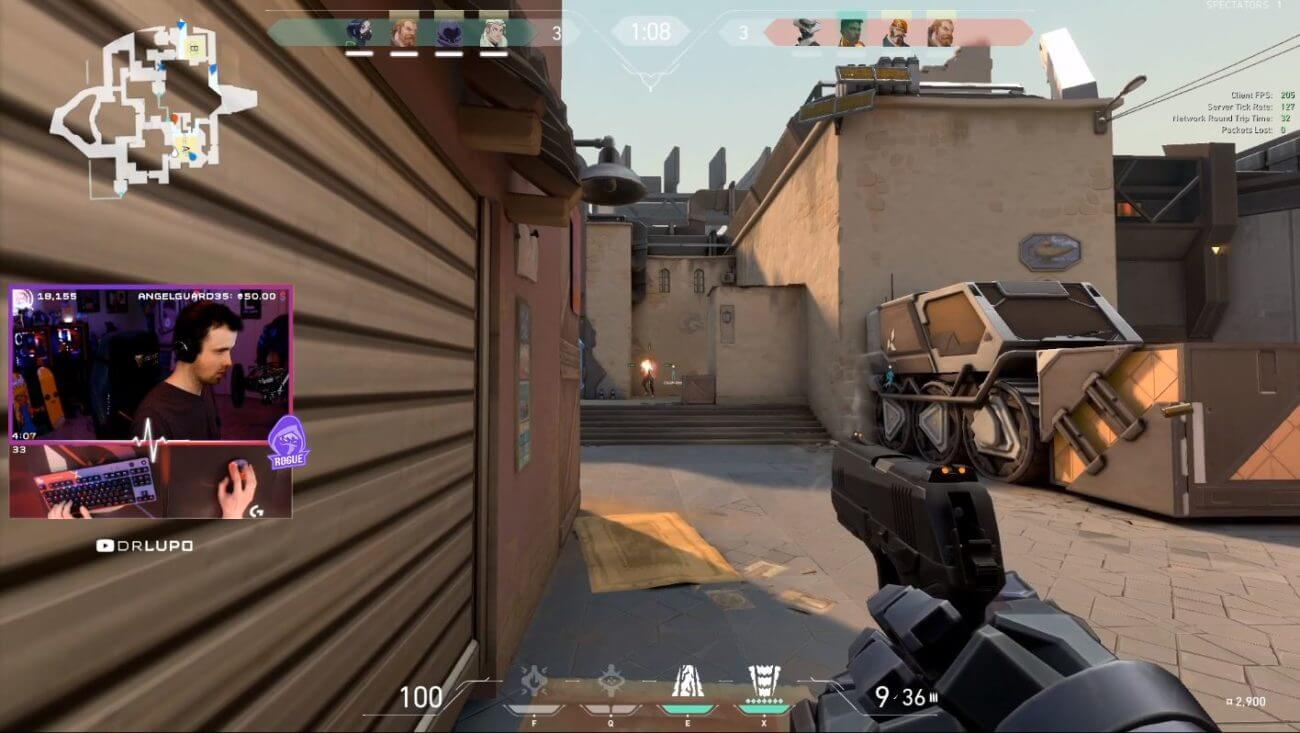 Close to one million viewers are tuned into Valorant streams on Twitch.
Content creators are showcasing gameplay footage and impressions from a closed-door test last weekend.
Valorant already has the makings of one of the biggest games of the year.
In the lead-up to the launch of the Valorant closed beta on April 7, developer Riot Games allowed an exclusive group of content creators to try out the game. It was a closed-door affair, but Riot permitted participants to capture gameplay footage.
Today, Riot Games lifted the embargo on that footage. Streamers are now in the midst of proudly showcasing their first few hours with Valorant and sharing their initial impressions on Twitch.
Nearly 1 Million Fans Are Watching Valorant on Twitch
As of writing, there are almost one million concurrent viewers tuned into the Valorant category. The figure has held steady since the event started at 10 am PST.
The biggest names on the platform from LIRIK to Pokimane are drawing massive numbers thanks to Valorant. Streamer TimTheTateman's channel currently has over 100,000 viewers.
Riot Games' flagship MOBA, League of Legends, trails far behind as the second most popular category on Twitch with just over 300,000 viewers.
Most of these fans are tuning in to the first round of the League of Legends European Championship playoffs, where eSports outfits G2 and Mad Lions are battling it out for a chance to progress.
Beta Keys Streaming Frenzy
The figures are impressive in themselves but are doubly remarkable if we consider that none of the Valorant footage is live. Hitting one million viewers ahead of release proves there is a massive appetite for Riot Games' upcoming 5v5 character-based tactical shooter.
Another factor contributing to the massive viewership is the chance for viewers to pick up drops granting access to the Valorant closed beta. Ironically, every additional viewer lowers the chances of grabbing a coveted beta key.
Today's numbers will only improve what has been a record-setting 2020 for the Amazon-owned streaming platform. Q1 2020 saw Twitch reach all-time highs for hours viewed, hours streamed, and average concurrent viewership.
Suffice to say that Valorant is shaping up to be one of the biggest games of 2020. And this is months before it even launches in earnest.
This article was edited by Josiah Wilmoth.