Ethereum's insane rally throughout the past few weeks has allowed ETH to be one of the best performing major altcoins so far this year, only with a couple of smaller altcoins seeing gains that can rival it.
This intense upwards momentum reached a fever pitch when the crypto broke above its key psychological resistance at $200, with its rally in the time following this notable event growing parabolic.
Now, analysts are noting that ETH could soon cool off, with its immediate resistance and a rapidly forming bearish crossover both seeming to suggest that it is long overdue for a retrace.
Ethereum

pushes against key resistance, but bulls struggle to break above it
At the time of writing, Ethereum is trading down 2.6 percent at its current price of $270, which marks a noteworthy decline from daily highs of roughly $280 that was set on major margin trading platforms like BitMEX.
Despite its firm retrace from these highs, it is important to note that buyers were able to successfully defend against a drop below $260, which appears to have become a near-term support level for the cryptocurrency.
In spite of this near-term support, the intense resistance that ETH faces at its current price levels may prove to be too much for bulls to surmount, with Livercoin– a top trader – recently offering a chart showing that the $260 to $280 region has long been its high time frame resistance.

If ETH begins descending now, it is possible that the crypto will confirm this notion, with the rejection at this level sparking a notable retrace.
This technical signal shows ETH's retrace could cut deeper 
Another factor currently counting against bulls is the fact that Ethereum's rejection at just under $280 has led the crypto to form what appears to be a bearish crossover.
Cold Blooded Shiller, another top cryptocurrency trader, spoke about this in a recent tweet, in which he notes that the last time this occurred, ETH dipped from $150 to $130.
"The closest we've come so far to getting a HTF bearish cross on ETH. The last time we did represented the only true dip from $180 – $150."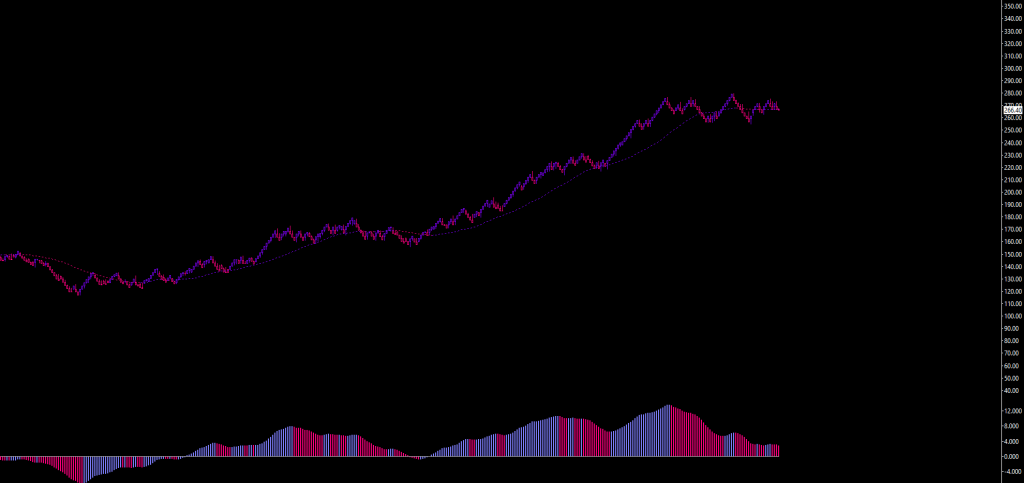 If this crossover does occur, then it is likely that Ethereum's intense 2020 uptrend could see its first notable retrace, although it remains unclear as to whether or not this will fundamentally alter its bullish market structure.
Ethereum, currently ranked #2 by market cap, is down 3.36% over the past 24 hours. ETH has a market cap of $29.77B with a 24 hour volume of $24.13B.
Chart by CryptoCompare
Posted In: Ethereum, Altcoins, Analysis, Price Watch
Like what you see? Subscribe to CryptoSlate
Get our daily newsletter containing the top blockchain stories and crypto analysis straight to your inbox.
Disclaimer: Our writers' opinions are solely their own and do not reflect the opinion of CryptoSlate. None of the information you read on CryptoSlate should be taken as investment advice, nor does CryptoSlate endorse any project that may be mentioned or linked to in this article. Buying and trading cryptocurrencies should be considered a high-risk activity. Please do your own due diligence before taking any action related to content within this article. Finally, CryptoSlate takes no responsibility should you lose money trading cryptocurrencies.