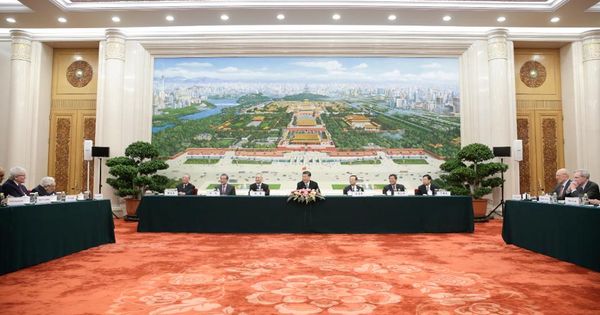 Last month Chinese leader Xi Jinping gave a speech where he encouraged Chinese enterprises to 'seize the opportunity' in using and accelerating the development of blockchain technology. This was a significant event in China's perspective of the technology and cemented several previous public statements regarding blockchain. It took the markets by surprise as the shares of 70 Chinese technology companies rose significantly, the price of bitcoin surged, and internet searches for the term "blockchain" on WeChat grew by 60 times. This opportunity gave large local enterprises such as social media giant WeChat and payment platform AliPay the green light to innovate freely, placing enormous power in their hands.
Why is this one single speech so important? Well, there are four main reasons why China's newly unveiled blockchain policy makes sense.
Reason 1: Establishing the blockchain standard
China is big on technology innovations and is always trying to be the leader. What we are seeing now with blockchain is the third time the government has promoted certain technology. Previously this was done with 5G and AI and it worked; we saw a boost in the technology across the world. For example, Huawei, one of the largest Chinese companies with the massive power of 76,000 research and development staff and Q1 2019 revenues of $26 billion, is already implementing the largest 5G projects in Europe. Now, China is doing the same with blockchain; by declaring it a national priority they will have every Tier 1 and 2 cities implementing their own blockchain and digital assets policies and enforcing the blockchain standard.
Reason 2: Getting an advantage in the trade war with the USA
It's no secret to anyone that the trade war talks between China and the United States are not getting any better. After imposing tariffs on exports and agriculture, the battleground is shifting to technology now. China, having lost its largest trading partner, has found itself looking for new export locations in Europe, the Middle East and Africa, mainly around the "Silk Road Economic Belt." The advantage of having a superior blockchain technology will give China an enormous trading opportunity with the emerging technology markets.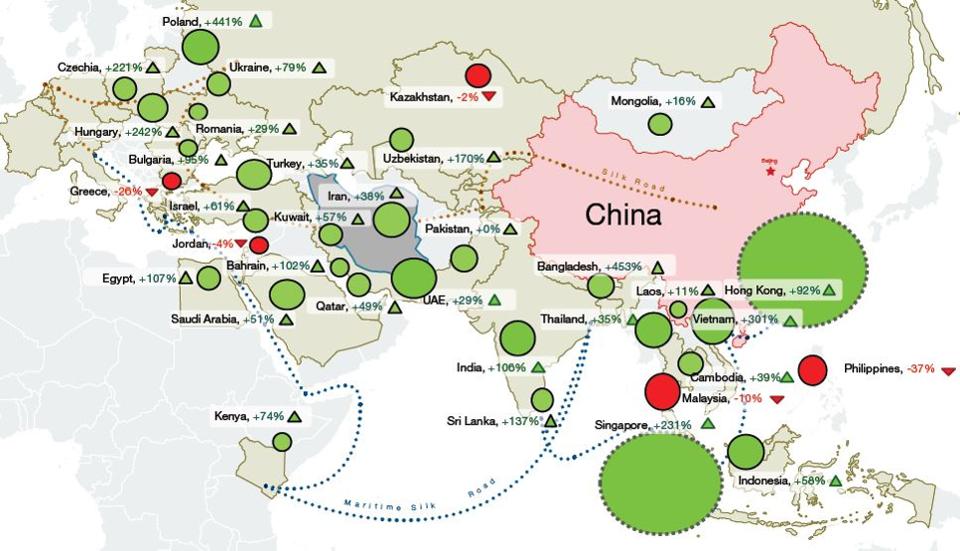 Reason 3: Digital RMB can be a global currency
China is going all-in on digital assets and as part of it they are developing Digital Currency Electronic Payments (DC/EP) platform which requires users private information when they sign up but still providing "controlled anonymity".
This is the initiative that aims to develop a Chinese Central Bank Digital Currency (CBDC) issued by the People's Bank of China (PBoC), backed by fiat reserves and having some transaction anonymity and extensive encryption services. The goal here is to push this new digital yuan to be a global currency. The reality now is that the yuan (RMB), in its current form, is not accessible and liquid on the international foreign exchange markets. For example, for 2018 the foreign exchange reserves consists of 61.74% USD, 20.67% EUR and 1.89% RMB, so there is definitely room for growth here.
With this new digital RMB, China will be able to offer cross-border payments at a lower cost and with increased speed. Furthermore, using the automation features of smart contracts will provide easier liquidity management and trading efficiency and eventually establish the digital RMB as an upgraded version of the current M0 supply.
Reason 4 – They want a counterpart for Libra
When Facebook announced the launch of Libra and that it will work with and be backed by a basket of currencies excluding the RMB, the Chinese government, particularly the leadership of the PBoC, felt excluded and decided to respond. In contrast with the Libra Association, which is established in Switzerland and faces the need to satisfy all the regulators in all countries they want to operate in, potentially risking its existence, the digital yuan initiative has a clear path to launch, coming as a top-down endorsed policy. Everything Libra is trying to achieve looks like it will be much easier to accomplish by China, having the payment rails of UnionPay and AliPay, plus the super-app WeChat's massive exposure of 1 billion monthly active users and already operating as a digital bank.
After Xi's announcement, a wave of blockchain initiatives and funding news went public; for example, Hande Financial Technology Holdings (HDFH), based out of Shenzhen, revealed an investment fund of $1 billion targeted for blockchain consortium development. The fund was created by HDFH, the Zhongguancun Private Equity & Venture Capital Association (ZVCA) and Yillion Bank.
All of this is great news for companies focusing on enterprise blockchain technology as it will drastically push it forward and will have a real-world usage at scale. Surprisingly those new advancements will be coming from China rather than the usual blockchain production areas like New York and San Francisco and lastly, they won't be open-sourced and accessible to the world as we are used to.