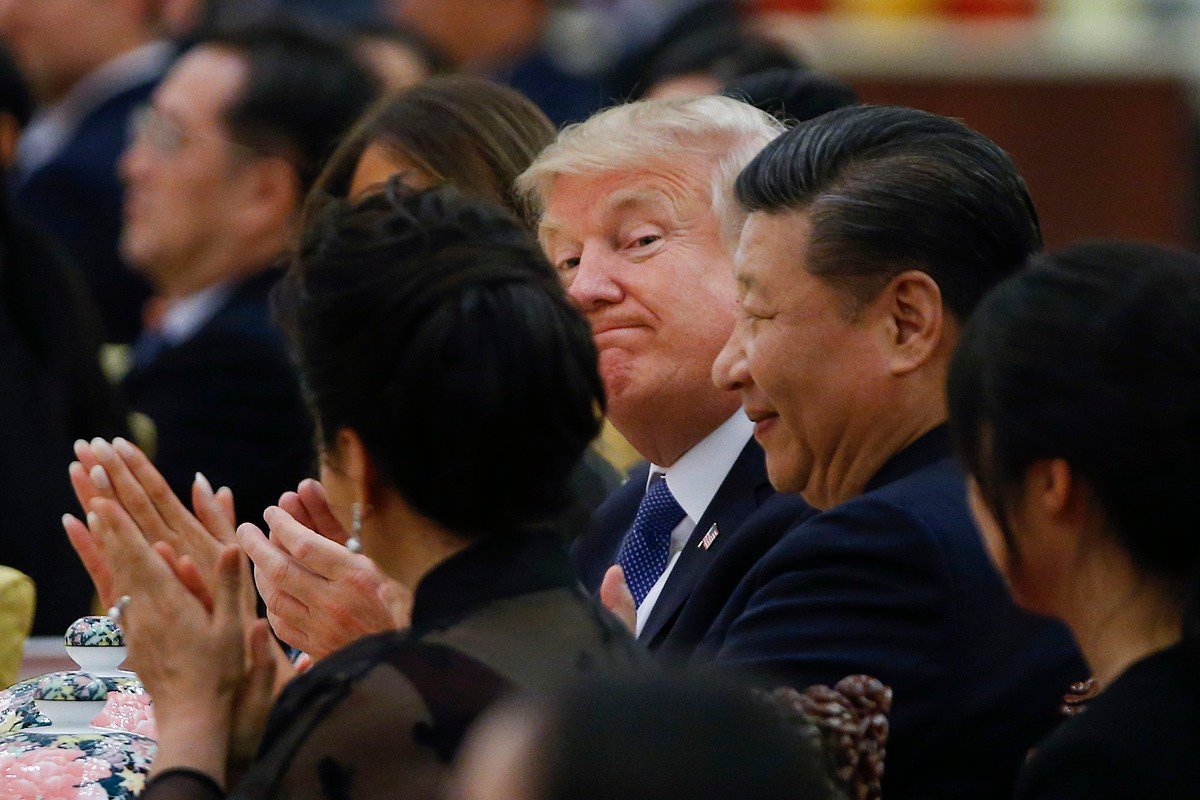 Dow Jones Industrial Average (DJIA) futures jump 75 points ahead of the bell on Monday.

Optimism returns to the stock market as US and China make subtle progress in trade deal negotiations.

China agreed to crack down on intellectual property violations – one of Trump's key demands and a crucial sticking point in negotiations so far.
Dow Jones Industrial Average (DJIA) futures climbed 75 points in premarket trading Monday, pointing to a strong stock market open. Traders are off to an optimistic start this week as China appeared to back down over a crucial trade deal sticking point: intellectual property (IP) violations.
In guidelines issued on Sunday night, China agreed to raise the penalties on IP theft. Bloomberg's Tom Mackenzie explained the new guidelines in simple terms:
They've said they're going to lower the threshold in terms of who they punish and what is punishable in terms of intellectual property theft. The other part of it is making it easier for victims of intellectual property theft to pursue claims of compensation. And more broadly what we're hearing from Chinese sources is they want, by 2020, to significantly reduce the numbers and instances of intellectual property theft.
It marks huge progress in the ongoing trade war and a win for the Trump administration. Even Morgan Stanley warned that Trump may never make progress on intellectual property.
Dow futures point to higher stock market open
Dow futures contracts rose 75 points overnight as traders gear up for a shorter Thanksgiving trading week.
S&P 500 futures and Nasdaq Composite futures rose 0.26% and 0.37% respectively. Bitcoin collapsed below $7k to hit $6,745.
IP theft: major progress in US-China trade deal
The issue of intellectual property has emerged as a key sticking point during the US-China trade war. China routinely forces US companies to relinquish some of their IP in order to operate in the country. It's known as a 'forced technology transfer' (FTT). A US company must form a joint venture with a Chinese counterpart to enter the market, which means sharing its tech secrets.
Trump has demanded that China loosen this practice and open up the Chinese market. But China has so far been reluctant.
"The context is that over the last few years China has been trying to strengthen its intellectual property regime and its mechanisms and it has been a key concern for the Trump administration as they continue their trade talks with the Chinese side" – Mackenzie.
Huge boost for the Dow and S&P 500
The news brings some welcome relief to the stock market. It signals that China is willing to concede on some of the hard lines and that real process is being made behind the scenes.
Whether or not it means a phase one trade deal can be inked on or before the unofficial deadline of December 15th remains unknown. As CCN reported, the equities market appears to be pricing in hopes of a deal, while Trump hints that 'phase two' will begin immediately.