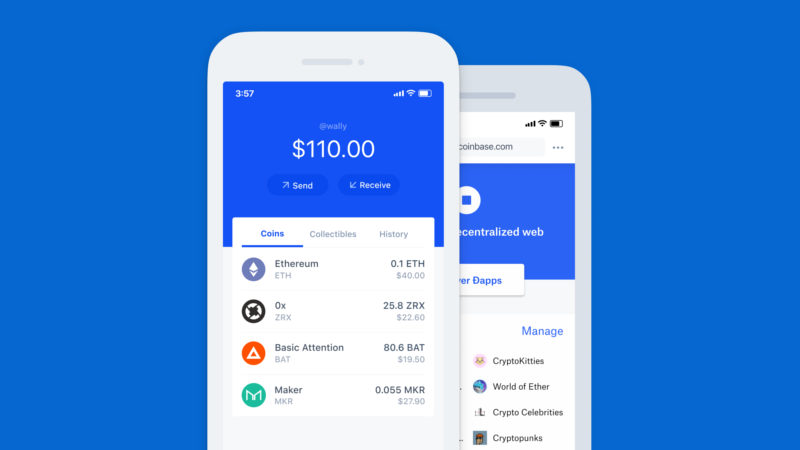 San Francisco-based Coinbase has announced a new update to the Coinbase Wallet, its Ethereum-based wallet, to add support for Ethereum Classic (ETC).
Coinbase Wallet now supports Ethereum Classic (ETC)!https://t.co/M8VdIMW6u8 pic.twitter.com/9hgspuC5Sj

— Coinbase Wallet (@CoinbaseWallet) November 26, 2018
According to the announcement, Coinbase Wallet now supports ETH and ETC, and all of the 100,000+ ERC-20 tokens on the Ethereum blockchain. The exchange giant notes that the ETC addresses for existing Coinbase Wallet users should be conserved across the mobile app and wallet.
This news comes a little over a week since Coinbase released an update to the Coinbase Wallet to improve its functionality and allow users to better store and access their ERC-20 tokens.
In addition, to improve ERC-20 functionality, Coinbase has added a new gallery for crypto collectibles and integrated with marketplaces OpenSea and RareBits to support hundreds of different collectibles.
ETC has fallen more than 8% over the last 24 hours and is currently trading at $4.30, giving the project a $457.5 million market cap and making it the 16th largest cryptocurrency in the AltDex 100 Index (ALT100).
---
Disclaimer: This article's author has cryptocurrency holdings that can be tracked here. This article is for informational purposes only and should not be taken as investment advice. Always conduct your own due diligence before making investments.
http://platform.twitter.com/widgets.js