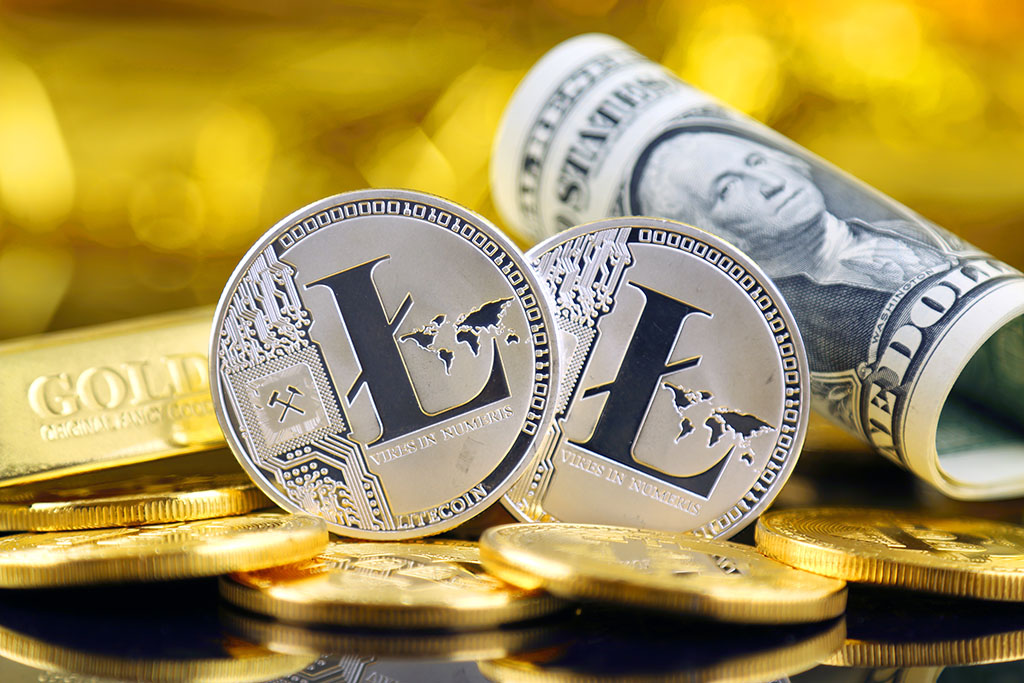 Charlie Lee, the founder of Litecoin, turned to his Twitter audience to announce that in a couple of days LTC halving is to be performed.
With the expected Litecoin halving underway, more hopes and doubts are beginning to creep up into the minds of cryptocurrency enthusiasts. There are a lot of questions related to the after-effects of the halving process that will result in the reduction of rewards that miners receive. While most experts would bet their wits on this event as a new uptrend signal, there are still some people who express a certain degree of uncertainty concerning the price movements after the Litecoin halving.
Litecoin's founder, Charlie Lee, has recently confirmed that the halving event will take place quite soon.
I'm announcing today that in 4 days, I will be cutting Litecoin mining rewards in half for the first time in 4 years. This should help prevent the possibility of a cryptocurrency downturn. 👍

And I will cut it in half again in 2023! 😮 https://t.co/YmUIHx5fLi

— Charlie Lee [LTC⚡] (@SatoshiLite) August 1, 2019
If it does, then LTC doesn't deserve the price it has. 😀

— Charlie Lee [LTC⚡] (@SatoshiLite) August 1, 2019
The halving process is viewed as a way to preserve the purchasing power of digital tokens. It is a common practice for cryptocurrencies and even Bitcoin is not an exception.
The Litecoin code includes a rule that slashes every miners' reward by half. Presently, the mining reward is set at 25 Litecoins (approximately $2,500) per block. But following the neoteric halving event, it will be cut down to 12.5 Litecoins (approximately $1,200) per block. 
Such a procedure is considered to be quite necessary for cryptocurrencies given their nature. "Coins have to get initially distributed somehow, and a constant rate seems like the best formula." This idea was pointed out by Satoshi Nakamoto in the cryptography mailing list in 2008.
Litecoin reward halving is expected to happen just in a couple of days on August 5.
After the announcement of this news, Litecoin has been maintaining a safe spot on the green zone. Though it is forecasted that the price will continue to grow within the coming weeks, the real situation looks quite different at the moment. At the time of writing, according to the data provided by Coinmarketcap, the fourth most patronized cryptocurrency has lost more than 5% of its value over the span of 24 hours. 
Now it is trading at $93.62 with a daily trading volume that amounts to almost $3 bln and a market cap of $5.8 bln. Though this price is not very impressive compared to its price in June when it was traded at $145, it looks more optimistic compared to the range of $61 that could be observed in Q1 2019.
With just 3 days to the halving event, we should admit that the pre-halving hype is not as high as it could be expected and it doesn't look like it will be able to break the downtrend. Nevertheless, the halving event itself may be a positive factor that would be able to influence the price changes.
BTC Halving
But as we have already mentioned Litecoin is far not the only coin that will experience the halving event. Bitcoin (85% of its total supply has been already mined) is also one of them. It is expected that the next Bitcoin halving will take place in 2020. After this event, miners will be rewarded with 6.25 Bitcoin per block. At present, as you may have already guessed, the reward is 12.5 Bitcoin for every block mined.
Let us remind that the previous halving event in 2016 happened just prior to BTC's price spike in 2017. Namely, this fact makes many enthusiasts believe that something similar may happen to Litecoin in the nearest future.
http://platform.twitter.com/widgets.js