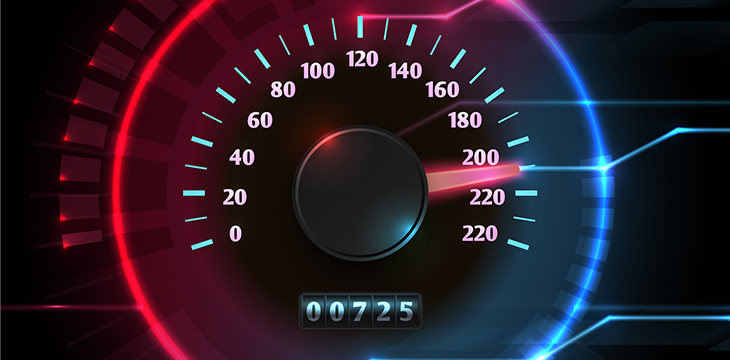 The Grand View Research has listed blockchain as one of the technologies that is driving growth in the Transport Management Systems (TMS) Market. According to a press release, the TMS market size will expand at a compound annual rate of 16.2% to reach over $198 billion by 2025. The driving forces behind this growth, alongside digital technologies, are growth of the retail and e-commerce sectors, high Return on Investment (RoI) and an increase in bilateral trade relations between nations.
Alongside blockchain, other digital technologies that have been listed as growth factors are the Internet of Things (IoT) and artificial intelligence (AI). Advancements in these technologies have helped in actualizing cloud transportation management systems and also predictive analysis.
The report stated that blockchain and AI technologies have made many industries and organizations involved in supply chain, logistics, and freight shipment adopt TMS. This has consequently led to increased competition in the developers' world as every company is looking to improve its products and services.
Supply chain companies are also using TMS with the expectation of improving freight audits, payments, route planning and optimization, yard management and load building. Other companies in the shipping industry have also adopted the TMS to help in curbing late shipments; a problem which can lead to significant losses and customer dissatisfaction.
The use of blockchains and AI in TSM has shone a light on the need for automation in logistics companies. Module developers have in turn used this need as a market opportunity.
Globally, blockchain technology has been used in the transport sector in various ways. In the U.K., a startup called DOVU is using blockchain in collecting transport data. The startup signed a contract with a railway company. According to the agreement, the application will allow the company to collect data from their customers and then reward them in return.
Note: Tokens on the Bitcoin Core (SegWit) chain are referenced as SegWitCoin BTC coins. Altcoins, which value privacy, anonymity, and distance from government intervention, are referenced as dark coins.
Bitcoin Satoshi Vision (BSV) is today the only Bitcoin project that follows the original Satoshi Nakamoto whitepaper, and that follows the original Satoshi protocol and design. BSV is the only public blockchain that maintains the original vision for Bitcoin and will massively scale to become the world's new money and enterprise blockchain.