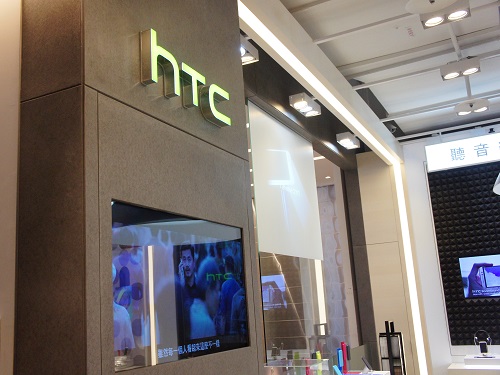 Taipei, April 27 (CNA) Taiwan-based smartphone brand HTC Corp. plans to release a second generation Blockchain phone in the second half of 2019, with the aim of generating more sales in the competitive global market, according to market analysts.
At a tech forum in Taipei on Friday, HTC Chief Decentralized Officer Phil Chen (陳信生) who is in charge of the company's blockchain phone development, said the new phone will carry applications for cryptocurrency transactions, like the first-generation device, but will also allow digital asset management.
In the fourth quarter of 2018, HTC globally launched its first Blockchain phone, the HTC Exodus 1. To complement the phone, HTC has also developed a cryptocurrency wallet called Zion. Blockchain technology, originally devised for transactions of the digital currency Bitcoin, is seen as the backbone of a new type of internet in which information held on a Blockchain exists as a shared database.
While Blockchain phone technology is still young, it has the advantage of facilitating access to a shared information hub without the users having to worry about infringement of privacy, according to Chen, who was speaking at the tech forum titled "DLT (distributed ledger technology) 101 Taipei."
Sales of the Exodus 1 so far have been within HTC's expectations, Chen said, but he did not give any data.
HTC has been battling against escalating global competition in the high-end and low to mid-range smartphone segment.
In the first three months of the year, HTC posted NT$2.94 billion (US$95.30 million) in consolidated sales, down 66 percent from a year earlier.
Last week, the company said it will invest in a US$50 million venture capital fund for a new Blockchain startup, Proof of Capital, with the aim of taking cryptography technology to the wider public.
Chen said the plan is for the investors to release the US$50 million over a three-year period at intervals of two to three months.
HTC and Taiwanese manufacturing giant Hon Hai Precision Industry Co. are on the 2019 Forbes list of the top 50 companies worldwide that are actively exploring and making use of Blockchain technology to achieve greater efficiency and better customer service.
(By Jiang Ming-yan and Frances Huang)
Enditem/pc