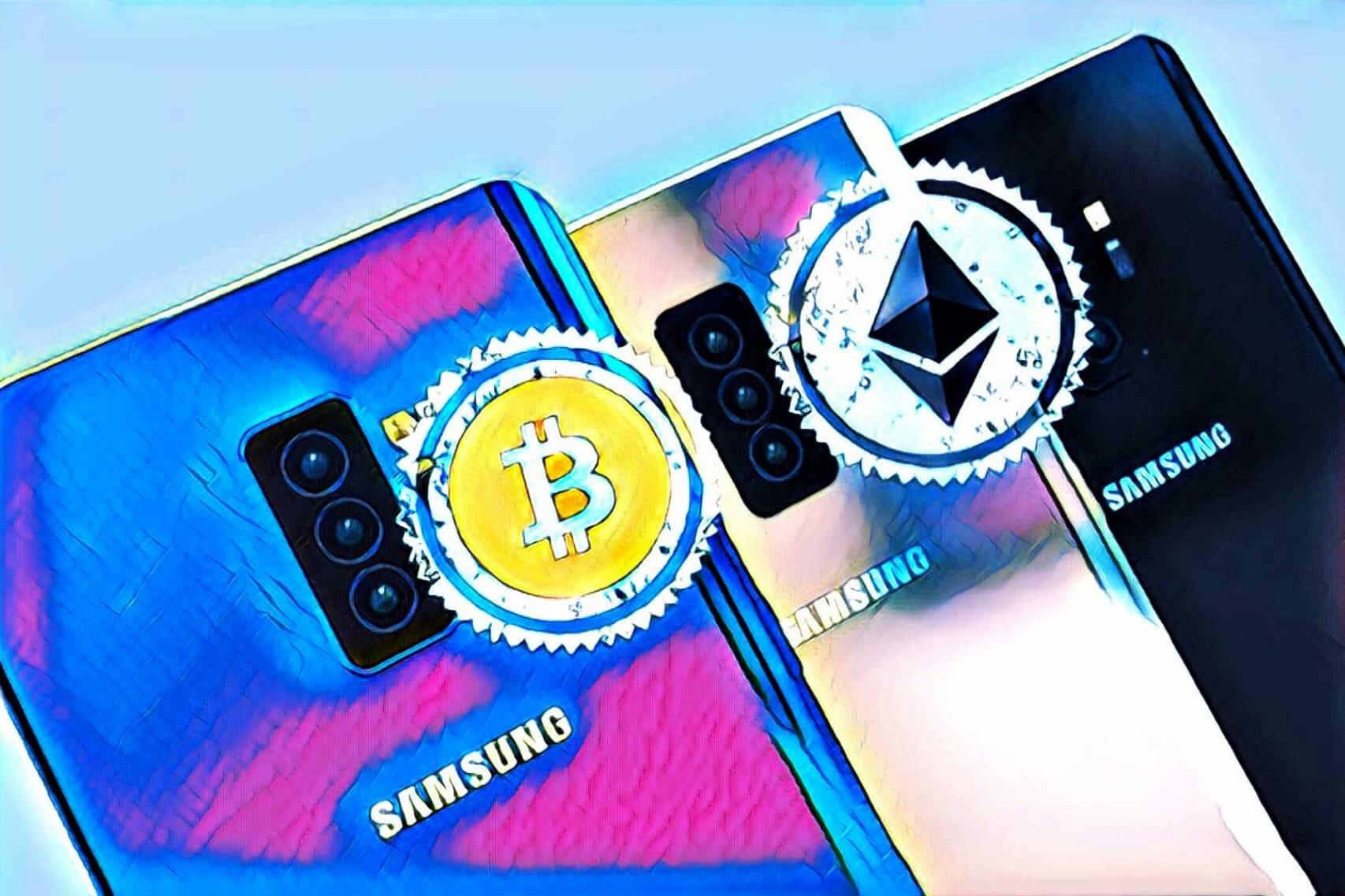 The Samsung Galaxy S10 has made the rounds for its in-built support of cryptocurrency, and when it was revealed that the Enjin wallet would have a native place in the app, the token's value shot up by over 150%.
Now more good news comes for the phone as crypto enthusiasts as it has been officially announced that Bitcoin (BTC) and Ethereum (ETH), along with 2 other tokens, will be supported. This news was shared by Samsung at the Mobile World Congress on February 25.
Apart from Bitcoin and Ethereum, COSMEE (COSM) and Enjin (ENJ) will also have dapps on the phone.
The former is a cosmetic app that rewards users for social media influencing in the cosmetic and beauty space. Enjin is a modular platform that lets developers build blockchain-based games. The ENJ token supports ERC-20 tokens and ERC-1155 crypto assets for games.
South Korean news outlet Hankyoreh reported that support for all ERC-20 tokens could happen:

Based on the fact that the Samsung Blockchain Keystore tutorial features Bitcoin, Ethereum, and an add new token button, it is likely that Samsung will allow users to directly add ERC20 tokens onto the native crypto wallet.
The Verge also reported that contactless cryptocurrency payments could be made possible with the Galaxy.
The Samsung Galaxy S10 competes with the HTC Exodus blockchain phone and Sirin Lab's FINNEY phone. The Exodus recently announced that the phone can be purchased with fiat currency, whereas previously it could only be purchased with cryptocurrency.
Certainly, Samsung's decision to support dapps and cryptocurrency on the Galaxy S10 will have an impact, as far as adoption goes.
The news has already caused the price of both the COSMEE and ENJ tokens to skyrocket. When you consider the rumors that Samsung Pay could integrate crypto payments into its digital payments app — if not now, then sometime in the future — the prospects of a growth in crypto use is tantalizingly positive.