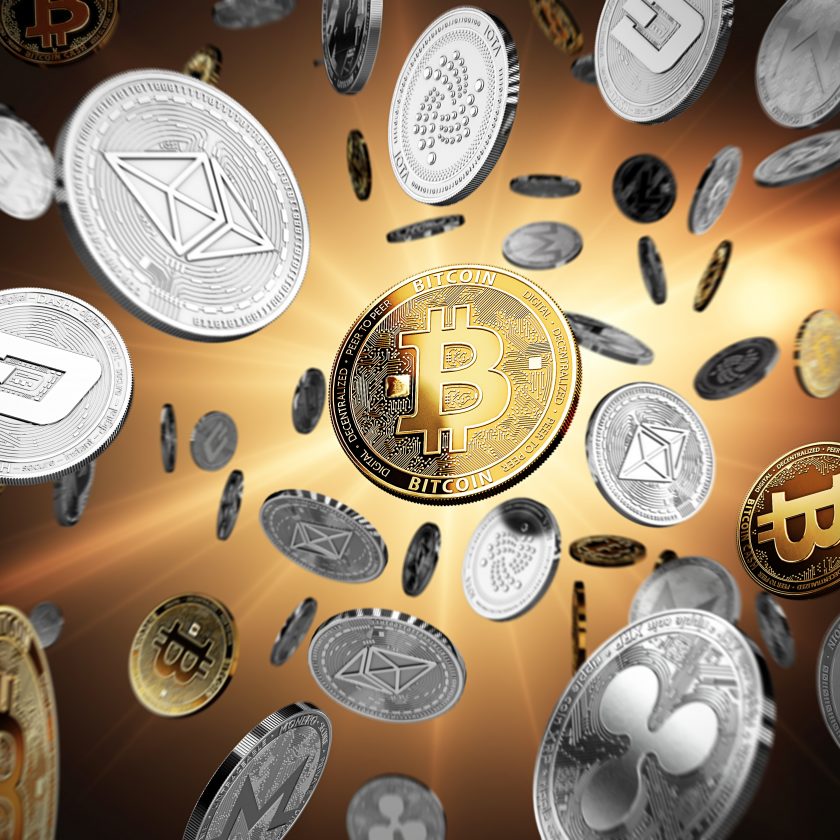 Bitcoin's dominance within the cryptocurrency market appears to be decreasing, with data from CoinLib showing the asset recently dropping to below 50 percent dominance for the second time in the past 30 days.
Historically, a decrease in BTC dominance usually indicates an incoming 'altseason' – a colloquial term used to describe a huge rally for altcoins. This is because when Bitcoin is sold-off it can only be for one of two things – either fiat currency (during which time the overall market value drops) or into altcoins, during which time market value maintains and BTC dominance drops. This appears to be what is happening now.
During the rise of altcoins in early 2017, Bitcoin's dominance halved over a six month period, dropping from above 80 percent down to approximately 40 percent in June that year. Over the next six months, BTC dominance rose again to over 60 percent but then dipped sharply to almost 30 percent during the December 2017 bull run when altcoins saw a massive surge in price, with many experiencing huge gains.
Through 2018, the overall cryptocurrency market continued to dip in value with some altcoins experiencing only minor gains in April, during which time BTC dominance again receded. Since then it has clawed its way back up to over 50 percent and maintained that level of dominance since August last year.
Now, the repeated testing of the 50 percent dominance level could indicate another potential reduction for crypto's king of coins. Coupled with a renewed interest in Ethereum, the platform which supports a huge amount of ERC-20 based altcoins, the stars certainly seem to be aligning for an impending altseason.
High-volume altcoins that are showing impressive movements today include HoloToken (HOT) with 24 percent gains, Cortex (CTXC), up 17 percent, and Bitshares (BTS) with a 16 percent increase.
Amongst the top 10 coins, Litecoin (LTC) is up 11 percent today, Stellar (XLM) up 10 percent and Cardano (ADA) up almost 8 percent.