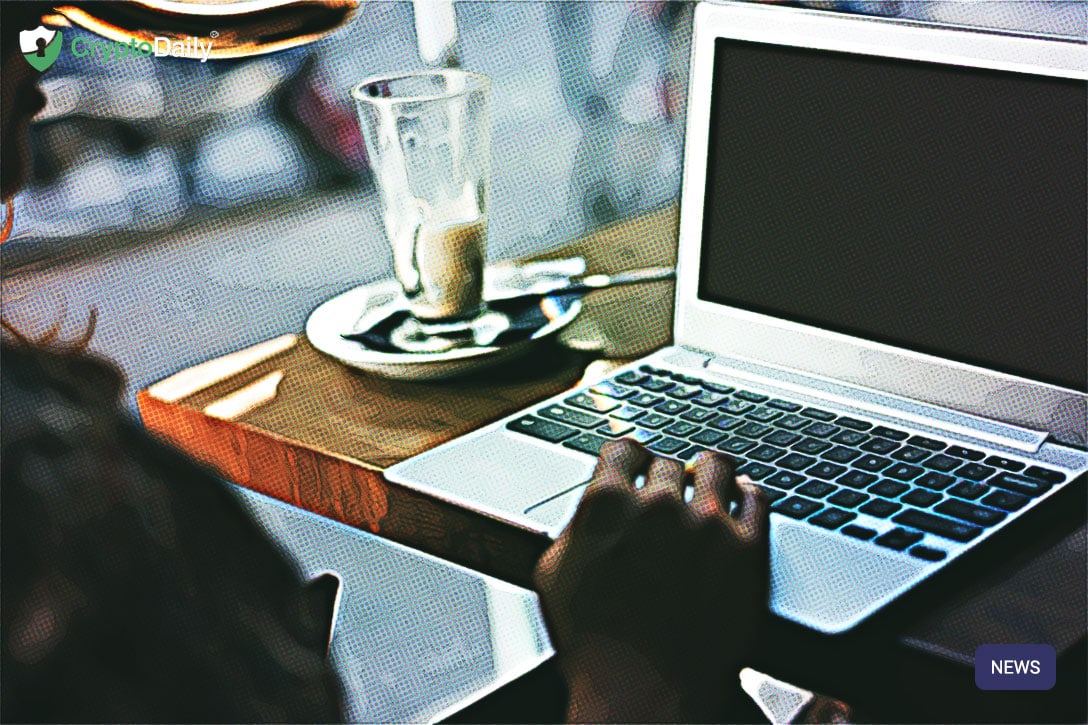 The evolution of the crypto exchange wars has been nothing short of fierce. As these entities position themselves to take dominance on this lucrative market ahead of crypto mass adoption, some have turned to unconventional and highly creative ways to gain an edge over the competition. While it is common knowledge that Abra offers $25 to sign up and deposit $5, Crypto.com gives you $50 to sign up and stake $50, and Coinbase gives you $10 when you deposit $100, they may all soon get a run for their money as Voyager has just announced their 3% interest program on Bitcoin in addition to the $25 in Bitcoin customers get for signing up with them.
On October 23rd Voyager announced that their 3% Voyager Interest Program (VIP) will go into effect on November 1st. This means customers who sign up ahead of November 1st and maintain a monthly balance of at least 0.01BTC in their account will be eligible for this awesome program. At current BTC rates, new customers would only need to make a nominal deposit in order to be eligible for the interest program when accounting for the $25 in Bitcoin they receive for signing up. Customers can actively trade their Bitcoin and earn interest simultaneously without their crypto being locked up.

Below is an example of interest earned if your starting balance on November 1st was 3 BTC. Profits will be paid out in BTC monthly and deposited directly into customers' Voyager accounts. At a 3% interest rate, by the end of April, you would have earned .03 BTC just for letting your Bitcoin sit on Voyager's exchange. This is such a big advantage because with the volatility of Bitcoin, this can either compensate for a loss, translate to a significant gain, or equate to a break-even point depending on how you decide to interact with your Bitcoin purchase.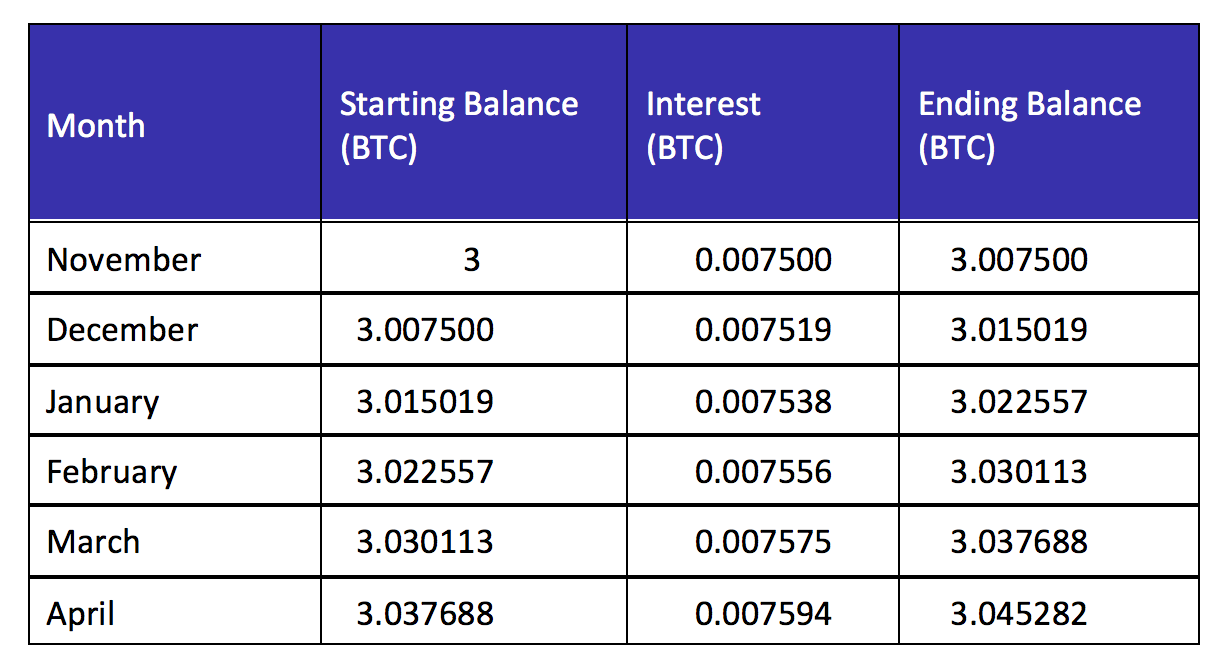 Amongst all the competition, no other exchange is offering earning interest on Bitcoin, let alone at 3% monthly. Voyager came on the scene in early 2019 and offers fee-free trading that enables their users to trade over 19 of the most popular cryptocurrencies without paying a commission. It does this by connecting to over a dozen of the most trusted and secure crypto exchanges with the "Voyager Smart Order Router" to provide you with access to the largest crypto trading market. The app is safe, secure, and easy to use.
It is worth noting that the 3% interest rate is subject to change at any time. At launch, users of Voyager will be automatically enrolled in the Crypto Interest Program but can choose to opt out. Information about the interest program including monthly average balances and interest rates will be available in-app. As with any financial product or service, always be sure to do your own research before making any financial commitment, and seek out a financial professional prior to any major purchase.
Marcus Henry is an American Journalist with over 11 years working in the tech industry. He has been actively involved in the crypto community for the past three years and currently works out of Austin, Texas. He covers breaking news, writes perspective pieces and reflections, and conducts interviews with industry professionals and community members. Follow Marcus Henry on Twitter- @MarcusHenryHODL
Disclaimer: The information above does not constitute investment, financial, trading or any other sort of advice and you should not treat any of my content as such. I do not recommend the purchase, sale, or holding of any cryptocurrency or other product and nothing I write about should be deemed as an offer to purchase, sell, or hold a cryptocurrency or other product or service. Please do your own research and consult a certified financial professional before making any investment decision. There may referral links contained in the content above.
http://platform.twitter.com/widgets.js