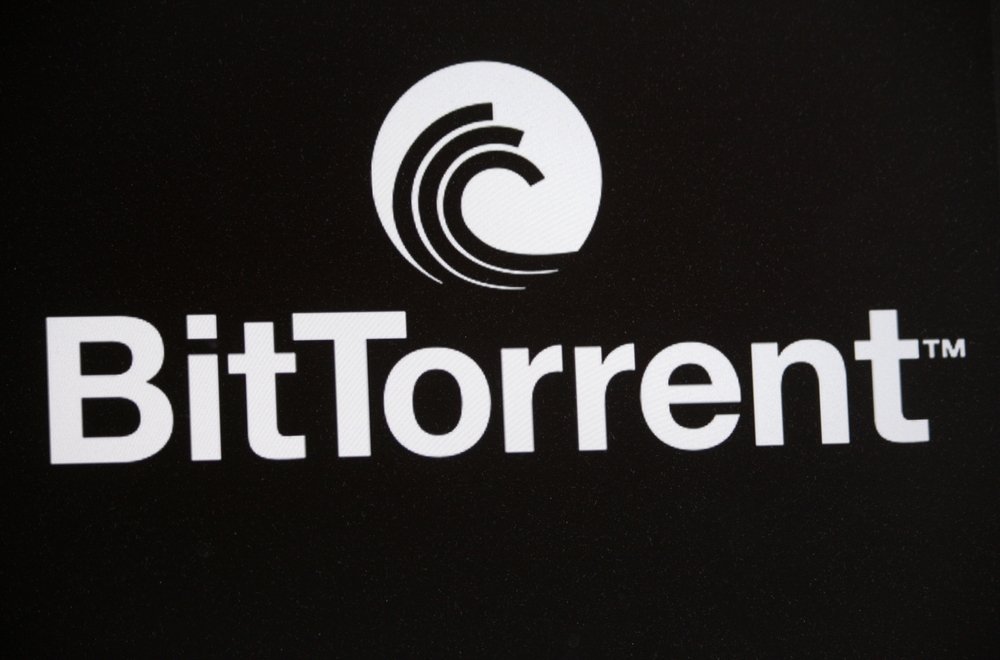 Article structure notification: the article is divided in three sections. First section is focused on short-term, technical and speculative analysis of the project – this is regularly updated part of the article. Second section is focused on general market and sentiment analysis and third section is focused on the long-term, fundamental analysis and future prediction of the project – this is occasionally updated part of the article.
4H BTTBTC
Bittorrent token was one of the best performing altcoins in the top 100 for the last couple of weeks but that run has come to an end. Back on May15th, BTT managed to shear away from the bottom at 9 sats and even penetrated its big resistance at 13 sats, reaching 15 satoshis on two occasions and finally breaking this level to hit the 22 sats on May28th.
It then got dragged down along with the rest of the market to the current 17 sats.
Where does BTT go from here?
In our last update, we forecasted a pullback to Fib50 at 17 sats or Fib382 and MA50 at 16 sats would be the most likely scenario. This is exactly what happened, see the chart below.
Right now, BTT will most likely range in the so called golden ratio zone, area between Fib618 and Fib382, from 14 to 17 sats.
Daily BTTBTC
BTT made a textbook breakout from a falling wedge pattern on the daily. It ranged a bit before rallying all the way up to 18 sats before coming tumbling back down to 14 sats and bursting up again to reach the 22 sats. It is cooling off a bit now at 20 sats.
If we apply Tom DeMark's TD Sequential indicator on the chart, we see an interesting signal. This indicator serves the purpose of identifying a price point where an uptrend or a downtrend exhausts itself and reverses. TD Sequential indicator consist of two components. TD Setup is the first one and it is a prerequisite for the TD Countdown – the second component.
TD Sell Setup requires at least 9 consecutive closes are higher than the corresponding closes 4 trading days earlier (Close[i] < Close[i − 4]; Index: i ~ Current Bar). BTTBTC closed the 9 price bars and the trend reached an inflection point. The downtrend didn't commence right away, but it did eventually start and BTT is most likely going back to the fib50 at 16 sats in this current pullback.
One thing to bear in mind is the turbulent and erratic nature of bitcoin – a sudden thrust up or slide down is always on the cards which would invalidate this and all other analysis and predictions. In such cases, market is shaken up with most traders exiting altcoins and entering bitcoin positions or seeking shelter in stablecoins, especially in the initial phases of bitcoin pumps and dumps. So it is always a good idea to keep a close eye on bitcoin's behaviour before opening a long or a short on any other coin in the market.
Should this happen, stop by again to check out our updated charts and thoughts.
Trading volume is relatively good – reported volume in the last 24hrs is $7.5m which means BTT has a moderate liquidity unlike many coins of similar market cap.
Moreover, BTT has a very strong buy support, according to coinmarketbook.cc. Buy support is measuring sum of buy orders at 10% distance from the highest bid price. This way we can eliminate fake buy walls and whale manipulation and see the real interest of the market in a certain coin. BTT currently has a $4.9m of buy orders measured with this method, which sets BTT buy support/market cap ratio at 3.43%, a wide-market leading value. Bitcoin and Ethereum have a 0.27% and 0.28% ratios, respectively.
Considering that bitcoin is making moves, we are very likely to see a suspense of all altcoins – it is wait and see game right now. BTT got no favors from its leading figure, Justin Sun who keeps rubbing the whole crypto community the wrong way. Markets are widely less reflexive on speculations and unsubstantiated claims which was the biggest propelling force of Sun's project: TRX and now BTT.
Even though BTT is attractive price-wise, fundamentals are extremely weak and entering into a position with this project would be a very risky move.
Mid May Update: Fundamentals
Tron foundation and BitTorrent have launched an airdrop plan that will keep traders and investors interested in the both TRX and BTT till the year 2025. The airdrop plan explains that BTT will be distributed to TRX holders every 11th of the month from February 2019 till February 2025. Next airdrop is scheduled for 11th of May.
Sun made a statement on Twitter in the early hours of 7 May that sounded like a bet. In addition to bringing Tron back up among the top ten cryptocurrencies, he said BitTorrent will also be among the top 30 assets by the end of Q2. BTT is currently the 49th largest cryptocurrency while TRX recently came up to the 11th position.
BitTorrent Speed is a new product in development that will enable faster downloads on the utorrent Classic Clients. This includes opening the new BitTorrent Speed menu to check BTT balances or activity, watching the new product "automatically bid BTT to other users for faster speeds", and finally, when a file finishes downloading, users can seed the file to earn more BTT.
Below is our long-term forecast where we cover general market movements and sentiment shifts before delving deeper into the specific predictions for BTT.
Bittorrent Intro
It's been a while since we saw a token possess the market in a way BTT did. The hype created by Justin Sun, BitTorrent and Binance putting their names behind the project ultimately led to the thing's entire ICO selling out in just 15 minutes (earning $7.2 million in the process). 
BTT token is envisioned (and now already realized) as your average TRC-10 token, a TRON-based standard which allows BitTorrent users to offer their services in exchange for said tokens.
This standard is "lower" than the TRC-20, which has built-in smart contract capabilities. The token has a total supply of 990,000,000,000 units which will be divisible into smaller increments for additional liquidity (although one wonders how much more liquidity you need when you have almost a trillion tokens).
BTT's main purpose is to incentivize BitTorrent protocol users to offer infrastructure services like file seeding and hosting in return for the token.
Bittorrent Token (BTT) Roadmap for 2019
Bittorrent Roadmap is transparent and feature packed. Some of the highlights for 2019 include:
Complete on-chain / off-chain exchange server-side development
Complete swarm analysis framework
Issue TRC-10 BTT tokens
Share Wallet UI to early test group

Launch complete Wallet UI to stable client
Expose Wallet with on-chain/off-chain exchange to an early access group
Complete BTT airdrop to existing BitTorrent protocol over 100M users
Publish BEPs related to BTT and tokenization of the BitTorrent protocol
Add wallet support for TRX, and any TRC-10 or TRC-20 tokens.
Experimental dApp integration
Can you earn bitcoins with automated trading? See the list of most profitable crypto bots here.
General Market Movements and Sentiment Shift
The downfall of altcoins that were mainstream media darlings at the start of the year, BTT among them, can be attributed, in part, to novice investors getting scared off once the bear market kicked in with a vengeance. Every resurgence of bitcoin in recent period, was met with the, for the most part, inability of altcoins to rally with it.
Reason for that can be rookie investors learning from their mistakes, while smart money that was previously watching from the sidelines has begun to enter into bitcoin.
These entities weren't about to buy BTC when it was trading at an all-time high, but they'll take a look now, having missed the boat the first time around. None of them, it seems, are interested in altcoins however, despite the fact that many are trading at a 5x discount. Institutional investors may be cautious, but they're not foolish.
Some altcoins will continue to have some speculative value for the foreseeable future. But just like the now infamous tulips, the hysteria will eventually subside. We are already witnessing the first phases of that slide and even though most of the bag holders react emotionally to articles that criticize their coins, I am just observing the developments on the market. You better start emotionally detaching yourself from your "great sounding" coin because if goes nowhere, ideas are worthless without execution and real users that see value in the project.
2018 was a very interesting year overall for the broader DLT community, "ICO projects" came and burst in a similar fashion to the firework that painted the evening sky tonight.
While the mass death of barely-alive-in-the-first-place projects causes some uncertainty and skepticism among the newcomers, it is something veterans and pioneers of this space have been longing for.
In order for DLT to become established, we need quality over quantity, we need convergence on standards and consolidation of communities to bring to life what we've been working on for years. With less noise, 2019 will act as a Darwinian selection mechanism, much like that of which the IT companies post-dotCom Bubble experienced.
This is a good thing and absolutely necessary for the real maturation of the space.
Our BTT Token Price Prediction for 2019
BTT, as the rest of the market, is tied at the hip of bitcoin's price action. If bitcoin embarks on another bull run, BTT can hope for one as well. Since that is very unlikely, don't expect much to change for BTT price-wise in this year. So 2019 will be a year of boring sideways action with minor bitcoin ignited jumps and slumps.
What could be the next altcoin to explode in price and be "the next bitcoin"
In general:
The main currency in cryptocurrency markets is Bitcoin and given this, altcoins tend to fuel Bitcoin runs and Bitcoin tends to do the same in return. Given this relationship, Bitcoin price movements (or lack thereof) tend to effect altcoin prices.
When Bitcoin goes up swiftly, it will likely:
Suppress or depress altcoins as money flows into Bitcoin;
Or, take altcoins along for the ride
In cases when Bitcoin plunges, it will likely:
Depress altcoins as money flows into fiat;
Or, cause altcoins  to boom as money flows into them, but this is rarely the case.
When Bitcoin moves sideways, it will likely:
Cause altcoins to mimic that as traders wait for a clear sign on the direction of the market;
Or, cause altcoins to flourish as traders look for returns in altcoins and try to get favorable trades in terms of BTC pairs.
To summarize, Bitcoin is the focal point of the crypto market in many ways, and with BTC trading pairs on every exchange, the gravity of Bitcoin is hard to evade.
The majority of projects will fail — some startups are created just to gather funds and disappear, some would not handle the competition, but most are just ideas that look good on paper, but in reality, are useless for the market. 
Vitalik Buterin, co-founder of Ethereum said:
"There are some good ideas, there are a lot of very bad ideas, and there are a lot of very, very bad ideas, and quite a few scams as well"
Bittorrent Coin (BTT) Future Outlook
As a result, over 95% of successful ICOs and cryptocurrency projects will fail and their investors will lose money. The other 5% of projects will become the new Apple, Google or Alibaba in the cryptoindustry. Will BTT be among those 5%?
Highly doubtful.
BTT token creators hope that the promise of financial rewards will make more people seed the torrents they download.
The whole investment thesis for BTT is unconvincing. Most people who download torrents do so through publicly available swarms. These people simply don't have to care about their upload/download ratios and therefore don't have an incentive to seed more.
Additionally, TRON's blockchain simply wouldn't be able to handle the levels of throughput that come with a user base that BitTorrent has, around 100 million users. 
Moreover, the torrenting scene, the one community that should be buzzing about this project, doesn't seem to be interested in BTT at all. Torrenting forums make barely any mentions of the project and most experienced members of these communities will tell you that they love the Bittorent protocol, but at the same time despise the company behind it (due to a history of misguided and almost malicious behavior).
The interest for the most part seems to be coming from the cryptocurrency world, which suggests that there aren't many fundamentals for BTT to lean on.
Most people who are promoting this token are closely tied to the cryptocurrency scene and are considered as "influencers" more than anything else.
That being said, we have to consider the involvement of Justin Sun and Changpeng Zhao (of Binance fame) in this entire project.
Both of them are known in the blockchain community for taking part in some highly sketchy activities that likely robbed many crypto investors off their money. Sun in particular is someone who falls under the "influencer" tag much better than the one of a "developer" and this is a stick people often use to beat him with. The way both of them hyped the BTT token up without addressing the negatives it clearly has doesn't give us belief that their latest project won't end up as a failure.
Mining is still profitable if you know what altcoins to mine.
All of this summed up means one thing: BTT might live through couple of orchestrated and, for a regular trader, completely unpredictable pumps but the majority of time will be murky sideways trading with small volume and no significant interest from the market.
Price will heavily depend on what BTC will do and since many analysts think BTC will not be making big moves in this year, it is hard to expect BTT will do them either. The price will probably stagnate and record slow-moving depreciation or appreciation depending on the team activity, potential technological breakthrough or high-level partnership.
Market prediction for Bittorrent Token – BTT Price 2019
With the market being completely unpredictable, forecasting the cryptocurrency price is really more of a gamble and luck rather than a data driven guesstimate.
Let's throw a glance at the eminent publications and personalities, and their predictions regarding the BTT price, which will give us another point of view to consider:
Wallet Investor
Walletinvestor is a popular website that does technical analysis-based price predictions of various cryptocurrencies and traditionally has a skeptical outlook for most coins but not for BTT. According to them, BTT is expected to soar by a whole order of magnitude and reach $0.0015 per token in one year.
Trading Beasts
Trading beasts is even more bullish on Bittorrent token and forecasts that BTT can climb to around $0.06 within a year which means it will essentially grow 20x in value in the next year.
DigitalCoinPrice
Digitalcoinprice gave a moderately optimistic prediction saying that by 2019 end, BTT might be worth two times more than now – around $0.0012 per token.
Bittorrent Coin Future: 2020, 2023, 2025
BTT Price Prediction 2020
BTT Price Prediction 2023
BTT Price Prediction 2025
Realistic BTT Price Prediction
http://platform.twitter.com/widgets.js