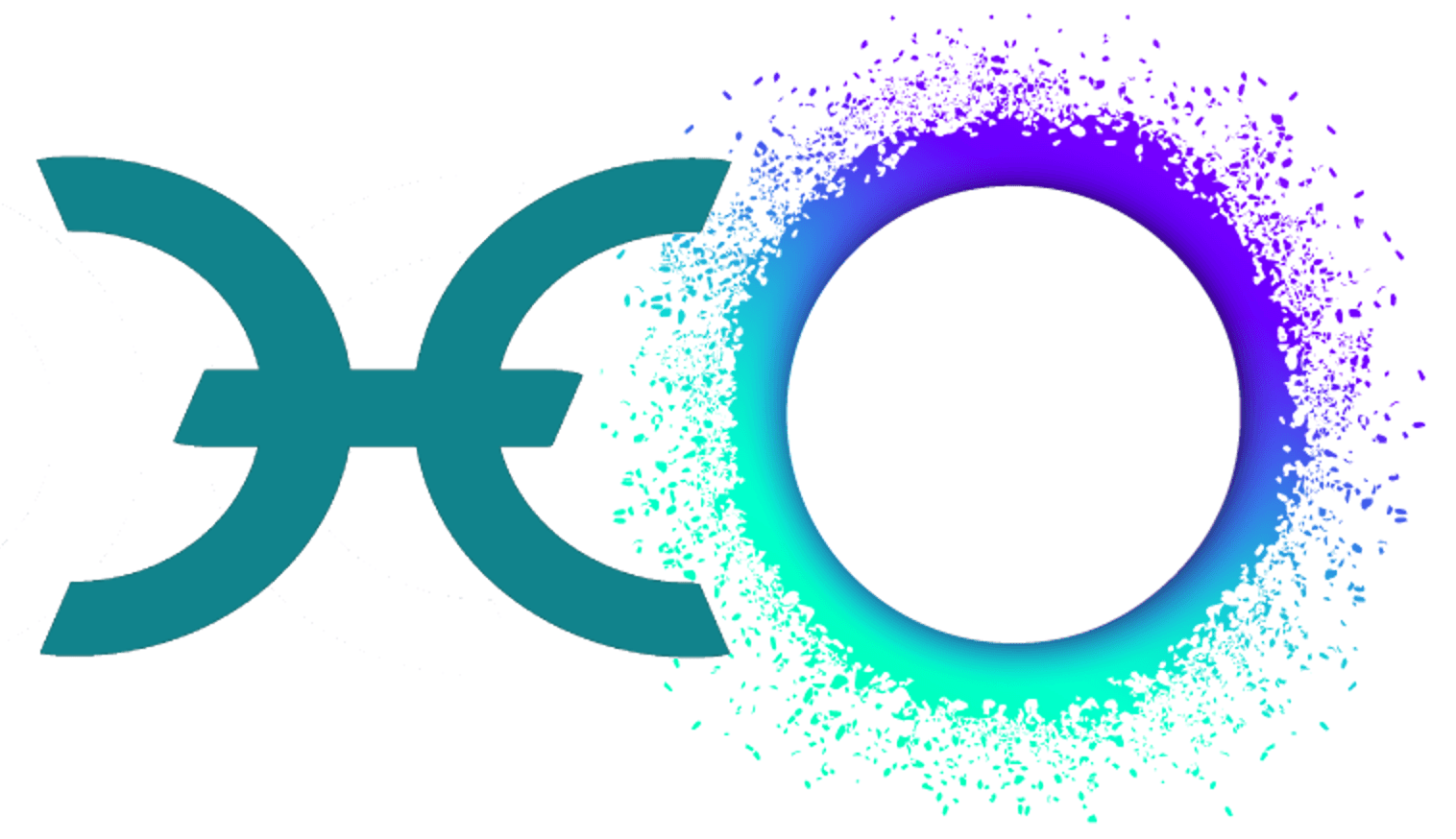 April update:
It seems that HOT is preparing for a jolt up with a clear descending triangle pattern forming, typically an indication of a trend reversal.
Some well known traders and analysts seem to agree with us:
As for the height of the move, HOT has two resistance lines upfront, at 31 and 37 satoshis. The first one is not very strong and with a solid volume, it should be broken. However, the 37 satoshis line is a more sturdy resistance and could be the first bounce point for this potential mini rally.
---
Holochain is a post-blockchain technology that is energy efficient decentralised app development platform that is truly peer-to-peer without the scalability issues of existing Blockchain projects.
Holochain is like having access to all of the capabilities of all of the Internet apps simultaneously without needing an API, because the languages are entirely compatible. Holochain is the equivalent of having an IFTTT layer built underneath the entire Internet.
Because the information isn't forced to sit uniquely in each application, the end user can create a customized experience with the parameters of their choosing. The possibilities for data mining and consensus building are endless. End the data-monopolies of Facebook and Google. If we choose to use Holochain, we choose how our information is shared and empower the commons to utilize it for collective growth and understanding. Source
2018 development recap
Cryptobriefing did a great overview of Holochain's progress on the development front, accenting the release of Alpha 1 but also the missed deadlines on Alpha 2 and 3.
The Alpha 1 product, known as "Scout", was released on May 26, 2018. The original roadmap in the greenpaper targeted a Q1 release, but was delayed because of the close timing to the close of the ICO in April.
Along with Scout, Holochain also released a p2p Twitter clone known as "Clutter" (the term for a group of Cats). Clutter is in a pre-alpha state, but the release serves to demonstrate both the ease and utility of building hApps. Clutter particularly lends support toward the viability of decentralized social networks built with Holochain.
Since the Alpha 1 release, Holochain have missed their original milestones for the Alpha 2 launch in Q2 and Alpha 3 launch in Q3. Mitigating concern about these missed milestones, Holochain has expanded their team and are still actively recruiting members.
Lack of exchange listings for HOT token could be a problem
Outside of Binance, HOT token is not listed on any major crypto exchange and the lack of such listings brings into question what level of real demand exists for the token. Additionally, trade volume in BTC is exclusively limited to Binance. Pairings with other tokens aside from BTC and ETH remain nearly non-existent, as is BTC trading outside of Binance, where the majority of volume by currency and exchange exists, exposing HOT to the vulnerabilities from trading on one major exchange.
Roadmap rescheduling and current status
Holochain had its ICO delayed and they are essentially late approximately one quarter on their initial roadmap.
Hard to verify where Holochain are at in terms of Roadmap progress but Q1 2019 has some solid milestones planned. A Beta Release of Holochain is expected and the Team expect a Testnet version of Holo to be running on 30,000 host devices, surpassing both BTC and ETH by end of year.
Q1 2019 should see further milestones met. Peer-to-Peer applications on Holochain to reach 50 Apps and 10,000 users by end of year. Gmail, Gdoc and other collaboration tools are expected to be available as beta on Holochain
What projects are expected to hit the Holochain in 2019?
There are numerous Holochain projects (hApps or holochain apps) pre-announced, some of the more interesting are:
Two important updates in the short-term
Overall, the team spent the past month "laying the groundwork" for two important updates: capabilities-based security as well as "signals". The signals feature will be "the beating heart" of future Holochain applications, looking to give developers the ability to listen for all sorts of events to which their apps can respond in real time.
"This will make hApps feel as lively and responsive as traditional server-based apps, without the processing and network overhead of our previous prototype — or the glacial pace of blockchain consensus," explains the blog announcement. Both of these updates are expected to improve overall user experience for future Holochain users. Check out the entire Dev Pulse 9 here.
HOT token price prediction for 2019
Be wary of anyone that lays claims on predicting exact price for any token. We won't be playing that game but rather offer a thought framework on what HOT could do in 2019.
HOT, as the rest of the market, is tightly coupled and dependent on bitcoin's price action. If bitcoin embarks on another bull run, HOT can hope for one as well. Since that is very unlikely, don't expect much to change for HOT price-wise in this year. However, considering the very low price HOT token currently has, it still is one of the coins on the market that has the biggest upside potential for a 5x or 10x gain, so holding some HOT in your bags is highly recommended.
In general:
The main currency in cryptocurrency markets is Bitcoin and given this, altcoins tend to fuel Bitcoin runs and Bitcoin tends to do the same in return. Given this relationship, Bitcoin price movements (or lack thereof) tend to effect altcoin prices.
When Bitcoin goes up swiftly, it will likely:
Suppress or depress altcoins as money flows into Bitcoin;
Or, take altcoins along for the ride
In cases when Bitcoin plunges, it will likely:
Depress altcoins as money flows into fiat;
Or, cause altcoins  to boom as money flows into them, but this is rarely the case.
When Bitcoin moves sideways, it will likely:
Cause altcoins to mimic that as traders wait for a clear sign on the direction of the market;
Or, cause altcoins to flourish as traders look for returns in altcoins and try to get favorable trades in terms of BTC pairs.
To summarize, Bitcoin is the focal point of the crypto market in many ways, and with BTC trading pairs on every exchange, the gravity of Bitcoin is hard to evade.
Market Predictions for Holo Price in 2019
Walletinvestor
Walletinvestor is a popular website that does technical analysis-based price predictions of various cryptocurrencies and traditionally has a skeptical outlook for most coins, but not so for HOT. According to them, HOT is expected to stay approximately at the same price level as now – seeing it hit $0.0013 by the end of the year.
Tradingbeasts
Trading beasts is usually on a diametrically opposite side of Walletinvestor and sees a much more bullish future for majority of tokens, but HOT is an exception. Their algo forecasts that HOT can descend to around $0.0005 (drop of almost 50%) within a year.
Digitalcoinprice
Another crypto prediction algorithm that is most conservative in its approach of the ones we enumerated here – DCP usually predicts price to hover around the same level as the current state, forecasting a twofold increase or reduction for most of the coins. HOT is on the bullish side of their algo that sees it reaching $0.002 per coin by December 2019.
Parting thoughts
Holochain remains one of the most innovative and radical approaches to the decentralized future and as such is exposed to the biggest upside but also biggest risk of a extinction. 2019 will be extremely important for the Holochain team to deliver solid chunks of the promised technology and to snatch an enterprise level partnership that would take the project to the edge of mainstream adoption.
Failing to do so could see Holochain land in the basket of forgotten projects.
---
Join Our Telegram Channel
CaptainAltcoin's writers and guest post authors may or may not have a vested interest in any of the mentioned projects and businesses. None of the content on CaptainAltcoin is investment advice nor is it a replacement for advice from a certified financial planner.
The views expressed in this article are those of the author and do not necessarily reflect the official policy or position of CaptainAltcoin.com

http://platform.twitter.com/widgets.js