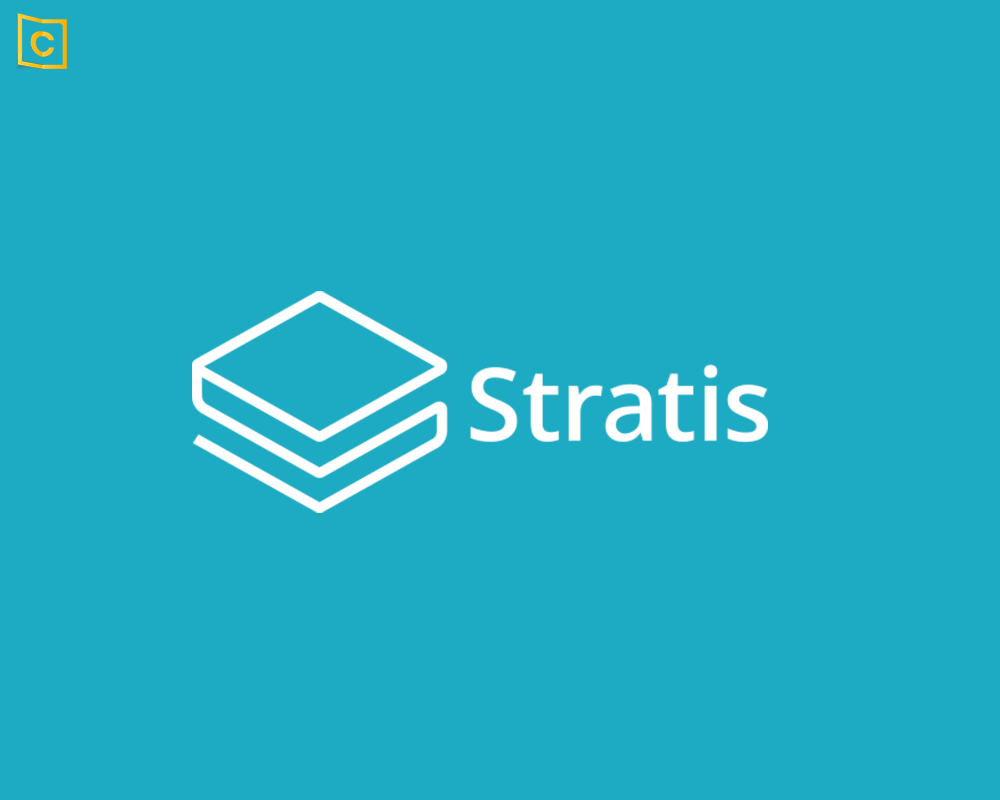 Launched in August of 2016, Stratis is a blockchain development platform that enables users (primarily enterprise businesses) to develop, test, and deploy applications.
The goal here is Blockchain-as-a-Service; simple cloud-based deployment using coding languages that developers are most comfortable with (C# and the .NET framework). The Stratis team earn revenue by charging a recurring subscription fee for their BaaS model and for the consulting services they provide.
Users can download a Stratis full node from the Microsoft Azure Marketplace since Stratis is a certified Microsoft partner. If Stratis succeeds, enterprise users will be able to build any application they'd like and deploy it on their own customized private blockchain, a side chain secured by the Stratis network. Due to the nature of this cloud-based model, users wouldn't need to maintain the network or clients themselves for storage, infrastructure, or platform needs.
Year in Review
The centerpiece of Stratis Development is the Stratis C# Full Node. The Full Node is the heart and soul of the platform and everything else will be built on top of it.
Two of the core products that are built on top of the Full Node are Smart Contracts in C# and Sidechains which were released in production last year. Stratis is the first project to deliver Turing complete smart contracts that are not executed by a patched together version of the Ethereum VM which is quite a big thing.
The releases in 2018 (ordered on date):
See our EOS Price Prediction for 2019 and Beyond
Stratis is not one of these projects and always kept partnerships on a low key and only share something about partnerships if it is worth mentioning.
Partners in 2018 (ordered on date):
One of the perks of the partnership with Microsoft is Stratis can add projects on their Microsoft Azure platform. Currently, the Full Node and ICO Platform are available on the Azure marketplace:
STRAT Roadmap for 2019
With the core production platform out, I expect Stratis to focus on getting more clients, partnerships, community developers and marketing. There is still no detailed official roadmap for 2019.
General Market Movements and Sentiment Shift
The downfall of altcoins that were mainstream media darlings at the start of the year, STRAT among them, can be attributed, in part, to novice investors getting scared off once the bear market kicked in with a vengeance. Every resurgence of bitcoin in recent period, was met with the, for the most part, inability of altcoins to rally with it. Reason for that can be rookie investors learning from their mistakes, while smart money that was previously watching from the sidelines has begun to enter into bitcoin.
report this adThese entities weren't about to buy BTC when it was trading at an all-time high, but they'll take a look now, having missed the boat the first time around. None of them, it seems, are interested in altcoins however, despite the fact that many are trading at a 5x discount. Institutional investors may be cautious, but they're not foolish.
What does the Electroneum (ETN) future look like?
Some altcoins will continue to have some speculative value for the foreseeable future. But just like the now infamous tulips, the hysteria will eventually subside. We are already witnessing the first phases of that slide and even though most of the bag holders react emotionally to articles that criticize their coins, I am just observing the developments on the market. You better start emotionally detaching yourself from your "great sounding" coin because if goes nowhere, ideas are worthless without execution and real users that see value in the project.
Our STRAT Price Prediction for 2019
STRAT, as the rest of the market, is tied at the hip of bitcoin's price action. If bitcoin embarks on another bull run, STRAT can hope for one as well. Since that is very unlikely, don't expect much to change for STRAT price-wise in this year. So 2019 will be a year of boring sideways action with minor bitcoin ignited jumps and slumps.
In general:
The main currency in cryptocurrency markets is Bitcoin and given this, altcoins tend to fuel Bitcoin runs and Bitcoin tends to do the same in return. Given this relationship, Bitcoin price movements (or lack thereof) tend to effect altcoin prices.
When Bitcoin goes up swiftly, it will likely:
Suppress or depress altcoins as money flows into Bitcoin;
Or, take altcoins along for the ride
In cases when Bitcoin plunges, it will likely:
Depress altcoins as money flows into fiat;
Or, cause altcoins  to boom as money flows into them, but this is rarely the case.
When Bitcoin moves sideways, it will likely:
Cause altcoins to mimic that as traders wait for a clear sign on the direction of the market;
Or, cause altcoins to flourish as traders look for returns in altcoins and try to get favorable trades in terms of BTC pairs.
What does Cardano future look like? See our ADA Price Prediction 2019
To summarize, Bitcoin is the focal point of the crypto market in many ways, and with BTC trading pairs on every exchange, the gravity of Bitcoin is hard to evade.
The majority of projects will fail — some startups are created just to gather funds and disappear, some would not handle the competition, but most are just ideas that look good on paper, but in reality, are useless for the market. 
Vitalik Buterin, co-founder of Ethereum said:
"There are some good ideas, there are a lot of very bad ideas, and there are a lot of very, very bad ideas, and quite a few scams as well"
Stratis Future Outlook
As a result, over 95% of successful ICOs and cryptocurrency projects will fail and their investors will lose money. The other 5% of projects will become the new Apple, Google or Alibaba in the cryptoindustry. Will STRAT be among those 5%?
Hard to estimate as Stratis is in the very competitive niche – dapp platforms are generally most coveted blockchain use case right now.
Stratis's business model is clearly reflected in their slogan: we will make the blockchain easier for you. The team provides a variety of services to businesses and other organizations so they can turn to this technology with minimal resources.
The project has solid long term potential, especially considering that it's backed by big names like Microsoft. While the developers confirmed their long term commitment to the project by delivering on their roadmap promises, they are yet to release the roadmap for 2019.
All of this summed up means one thing: STRAT might live through couple of orchestrated and, for a regular trader, completely unpredictable pumps but the majority of time will be murky sideways trading with small volume and no significant interest from the market.
Price will heavily depend on what BTC will do and since many analysts think BTC will not be making big moves in this year, it is hard to expect STRAT will do them either. The price will probably stagnate and record slow-moving depreciation or appreciation depending on the team activity, potential technological breakthrough or high-level partnership.
Market prediction for Stratis – STRAT Price 2019
With the market being completely unpredictable, forecasting the cryptocurrency price is really more of a gamble and luck rather than a data driven guesstimate.
Let's throw a glance at the eminent publications and personalities, and their predictions regarding the STRAT price, which will give us another point of view to consider:
Wallet Investor
Walletinvestor is a popular website that does technical analysis-based price predictions of various cryptocurrencies. According to them, STRAT is expected to drop slightly to $0.81 per token in one year.
Trading Beasts
Trading beasts display that Stratis can rocket to around $4.7 within a year which means it can roughly reach about $5.4 by 2020.
Cryptoground
Cryptoground predicts that Stratis might rise to $2.75 by the end of 2019. They even added their version of STRAT price prediction 2024, where they stated that STRAT might reach $19.79 by 2024.
DigitalCoinPrice
Digitalcoinprice gave a slightly positive prediction saying that by 2019 end, STRAT might be two times more worth than now – $1.92 per coin.
STRAT Future: 2020, 2023, 2025
STRAT Price Prediction 2020
STRAT Price Prediction 2023
STRAT Price Prediction 2025
Realistic STRAT Price Prediction
http://platform.twitter.com/widgets.js