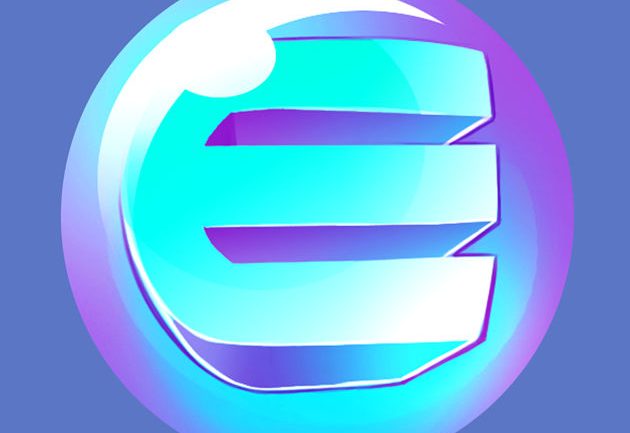 Founded in 2009 and based in Singapore, Enjin is an information technology company with multiple products. Enjin Network, Enjin Wallet, EnjinX, Efinity and Enjin Coin (ENJ).
Enjin Coin is a token on the Ethereum Blockchain. Think of it as a digital coin that you can use across many different websites and online games. It can even be converted into other kinds of digital property like game items or in-game gold.
Enjin ​Coin ​platform ​is ​made ​for ​the game ​industry. ​SDKs ​for ​multiple languages, ​wallets ​and payment platforms ​will ​be ​available ​and completely ​open-source. Online ​gamers ​can ​bring ​or ​trade ​their assets ​from ​game ​to ​game, ​community ​to community, ​growing ​their ​digital ​wallet with ​real ​value ​as ​they ​play.
Year in Review
During the last year Enjin team was active on the development front, releasing a powerful Ethereum blockchain explorer dubbed EnjinX as well as iOS Enjin wallet.
On the business side of the story, partnership with Unity was the biggest news of the 2018 year. 4.5 million Unity developers are now able to easily create & integrate ERC-1155 Ethereum blockchain assets into games for over 25 mass market platforms. Unity is used by roughly half of all game developers in the world, games built with Unity are played by 770 million gamers.
The Enjin Coin SDK will allow Unity game developers to create and manage crypto-backed virtual goods in their existing and upcoming games.
The biggest news of the short ENJ coin life happened in early 2019. Enjin was initially rumored to be cooperating with Samsung for games and services accessible through the Galaxy Store. Furthermore, Enjin can also be used to send and receive ERC-20 tokens and ERC-1155 crypto-game assets, and trade between characters.
In a YouTube video that emerged later, it was also revealed that the Samsung Galaxy S10 only provided support for Ethereum and not for Bitcoin or any other cryptocurrencies. Despite showing the Bitcoin logo, the Korean version of the device only showed Ethereum transaction information.
Following this confirmation, Enjin coin saw a massive spike in its price. Since the partnership was speculated a week ago, the coin's trading price surged from $0.03 to $0.103. The coin jumped by a whopping 91.91 percent to reach $0.191, within four hours.
Enjin Roadmap 2019
Official roadmap has not been extended beyond 2018 as the team and the whole project is still buzzing from the Samsung S10 delirium. If we judge them by their 2018 achievements, Enjin holder should expect another highly active year as the Enjin team extends their work on a complex but interesting use case of blockchain technology.
General Market Movements and Sentiment Shift
The downfall of altcoins that were mainstream media darlings at the start of the year, ENJ among them, can be attributed, in part, to novice investors getting scared off once the bear market kicked in with a vengeance. Every resurgence of bitcoin in recent period, was met with the, for the most part, inability of altcoins to rally with it. Reason for that can be rookie investors learning from their mistakes, while smart money that was previously watching from the sidelines has begun to enter into bitcoin.
These entities weren't about to buy BTC when it was trading at an all-time high, but they'll take a look now, having missed the boat the first time around. None of them, it seems, are interested in altcoins however, despite the fact that many are trading at a 5x discount. Institutional investors may be cautious, but they're not foolish.
What does the Electroneum (ETN) future look like?
report this adSome altcoins will continue to have some speculative value for the foreseeable future. But just like the now infamous tulips, the hysteria will eventually subside. We are already witnessing the first phases of that slide and even though most of the bag holders react emotionally to articles that criticize their coins, I am just observing the developments on the market. You better start emotionally detaching yourself from your "great sounding" coin because if goes nowhere, ideas are worthless without execution and real users that see value in the project.
Our ENJ Price Prediction for 2019
ENJ, as the rest of the market, is tied at the hip of bitcoin's price action. If bitcoin embarks on another bull run, ENJ can hope for one as well. Since that is very unlikely, don't expect much to change for ENJ price-wise in this year. So 2019 will be a year of boring sideways action with minor bitcoin ignited jumps and slumps.
In general:
The main currency in cryptocurrency markets is Bitcoin and given this, altcoins tend to fuel Bitcoin runs and Bitcoin tends to do the same in return. Given this relationship, Bitcoin price movements (or lack thereof) tend to effect altcoin prices.
When Bitcoin goes up swiftly, it will likely:
Suppress or depress altcoins as money flows into Bitcoin;
Or, take altcoins along for the ride
In cases when Bitcoin plunges, it will likely:
Depress altcoins as money flows into fiat;
Or, cause altcoins  to boom as money flows into them, but this is rarely the case.
When Bitcoin moves sideways, it will likely:
Cause altcoins to mimic that as traders wait for a clear sign on the direction of the market;
Or, cause altcoins to flourish as traders look for returns in altcoins and try to get favorable trades in terms of BTC pairs.
What does Cardano future look like? See our ADA Price Prediction 2019
To summarize, Bitcoin is the focal point of the crypto market in many ways, and with BTC trading pairs on every exchange, the gravity of Bitcoin is hard to evade.
The majority of projects will fail — some startups are created just to gather funds and disappear, some would not handle the competition, but most are just ideas that look good on paper, but in reality, are useless for the market. 
Vitalik Buterin, co-founder of Ethereum said:
"There are some good ideas, there are a lot of very bad ideas, and there are a lot of very, very bad ideas, and quite a few scams as well"
Enjin Future Outlook
As a result, over 95% of successful ICOs and cryptocurrency projects will fail and their investors will lose money. The other 5% of projects will become the new Apple, Google or Alibaba in the cryptoindustry. Will ENJ be among those 5%?
Hard to guesstimate this one. The use case is optimal as blockchain might see its first major breakthrough precisely in the gaming industry.
While the potential is massive, we believe there are a lot of technical difficulties integrating ENJ tokens into different games. This project is a great concept if it works.
One thing that sets Enjin apart is the fact that they are actually allowing developers and content creators to create virtual items on the blockchain which gives users actual ownership on the blockchain.  
However, if Enjin cannot make it work, then ENJ tokens can only be used on the Enjin platform (websites, forums, etc.), which is going to dramatically reduce the use case of ENJ.
All of this summed up means one thing: ENJ might live through couple of orchestrated and, for a regular trader, completely unpredictable pumps but the majority of time will be murky sideways trading with small volume and no significant interest from the market.
Price will heavily depend on what BTC will do and since many analysts think BTC will not be making big moves in this year, it is hard to expect Enjin will do them either. The price will probably stagnate and record slow-moving depreciation or appreciation depending on the team activity, potential technological breakthrough or high-level partnership.
Market prediction for Enjin – ENJ Price 2019
With the market being completely unpredictable, forecasting the cryptocurrency price is really more of a gamble and luck rather than a data driven guesstimate.
Let's throw a glance at the eminent publications and personalities, and their predictions regarding the ENJ price, which will give us another point of view to consider:
Wallet Investor
Walletinvestor is a popular website that does technical analysis-based price predictions of various cryptocurrencies. According to them, ENJ is expected to drop extremely to $0.081 per token in one year which would see it losing all of its Samsung S10 caused gains.
Trading Beasts
Trading beasts expects that Enjin will float around $0.17 within a year but also predicts it can roughly reach $1 by 2020.
Cryptoground
Cryptoground predicts that Enjin might stay around $0.22 by the end of 2019. They even added their version of ENJ price prediction 2024, where they stated that ENJ might reach $0.55 by 2024.
DigitalCoinPrice
Digitalcoinprice gave a slightly positive prediction saying that by 2019 end, ENJ might be two times more worth than now – $0.44 per coin.
ENJ Future: 2020, 2023, 2025
ENJ Price Prediction 2020
ENJ Price Prediction 2023
ENJ Price Prediction 2025
Realistic ENJ Price Prediction
http://platform.twitter.com/widgets.js