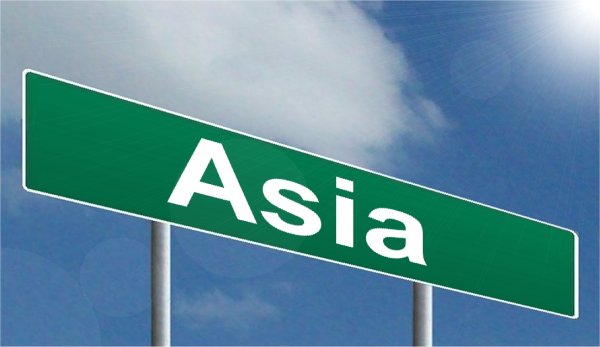 U.S. Works on Blockchain Development, While Others Prioritize Adoption
The week of May 14, 2018 was blockchain1 week in NYC and if you haven't been paying attention, you could no longer ignore this potentially revolutionary technology. More than 8,500 people attended the Consensus Conference up from 700 just a few years ago. Beyond the juicy headlines – things like Snoop Dogg playing a private concert for Ripple2 supporters – there is a trend taking shape, which many U.S.-based investors may not have seen.
My biggest takeaway from Blockchain Week is that massive amounts of cryptocurrency3 and blockchain adoption are happening in Asia. I noticed this trend when I travelled to Hong Kong in March. While the U.S. was fretting over regulatory clarity, Asia had taken the crypto-ball and run with it. The side conversations I had during Blockchain Week confirmed my observation from earlier this year. Asia is the leading market for cryptocurrency use and adoption.
Did you know that China has quietly taken first place in blockchain and cryptocurrency patents? That's right, China, the country that has banned cryptocurrencies too many times to count. China holds three times as many applications as the second-place U.S., according to Forbes. The number of Chinese blockchain and crypto patent applications has nearly quintupled since 2016.
In India, conglomerate Infosys is launching a blockchain-based trade network called India Trade Connect. Infosys is partnering with seven Indian banks to help "digitize trade finance business processes, including validation of ownership, document certification and payments," according to a company press release.
On May 14, HSBC (HSBC) announced first-ever trade finance transaction using blockchain platform: a letter of credit issued to U.S. agriculture giant, Cargill. And there was a smattering of blockchain adoption announced in Israel (blockchain-based securities lending), Russia (a blockchain-based bond purchase), Spain (blockchain-based proxy voting). Even JPMorgan (JPM) recently appointed a head of crypto development—based in the UK, rather than at headquarters in New York.
The bottom line: don't judge blockchain momentum (and by extension crypto) by what's happening in the U.S.
China Launches New Crypto Index – Ranks Ethereum4 #1
China, which has proven to be a wet blanket on cryptocurrencies so far, recently launched a new crypto index. The ostensible reason is a "lack of objective analysis" in the crypto space, according to the government agency managing the index. Color this weathered investor skeptical of their rationale.
Ask yourself why would a country that bans crypto trading launch a government-sponsored crypto index—and one that explicitly ranks the usefulness of crypto currencies? If cryptocurrencies are truly to remain banned in China, there would be no need for this index.
Not only is the initiative surprising, but so are its results: ranking Ethereum number one and Bitcoin number 13. (More on that in a future post.)
My view is that China realizes the immutable audit trail of crypto could be helpful to the government. As discussed last week, I don't believe China will cede the crypto space to regional leaders Japan and South Korea. And China's recent moves don't look like the actions of a country bent on shutting down cryptocurrencies forever. They look like delaying tactics. I believe China is likely to "un-ban" crypto, with the blessing of the central bank, once they have figured out how to craft a system of state control.
Bottom Line: pay attention to what the big players are doing, not what they are saying. As the saying goes, paying attention is the cheapest thing you can do.
My Two Cents
If one steps back to look at what the biggest players in the crypto-blockchain space are doing, what you see is accelerating adoption outside the U.S., particularly in Asia.
Crypto is thriving in China, even as the government works out its regulatory scheme. Japan now recognizes cryptocurrencies as valid means of payment (as long as they are registered with the government). Blockchain is finding new applications in financial markets in Japan and India. South Korea has done a u-turn and is trying to figure out how to regulate and tax its booming crypto markets.
I cut my teeth as a trader during the telecom and Internet boom of the 1990's and the spirit of adoption across the Pacific reminds me of what I heard from telecom analyst in the 1990s about Latin America. While analysts were busy assessing the potential expansion of landline systems by traditional telcos, Latin American consumers were busy leapfrogging legacy technologies in favor of mobile phones.
The U.S. has a highly efficient legacy banking and payments system. So I don't see it as a mystery why crypto-blockchain adoption has been slower here. At the same time, it also should not be surprising that savvy Asian consumers are ahead of the curve on adoption, particularly in areas where it enables them to leapfrog outmoded legacy systems.
The key message here: global adoption is accelerating, but if you're only looking at the U.S., you're going to miss that story.
Looking at the entire global picture, the story is one of growth—in the overall ecosystem, the diversity of applications that reside there, and the value they may create for consumers, businesses and investors.