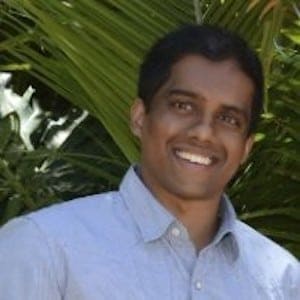 SharesPost, a provider of late-stage private company liquidity solutions and private capital markets research, announced on Friday it has appointed Vijay Chetty as its new Vice President of Business Development. SharesPost reported that before he joined its team, Chetty spent more than three years focusing on developing and successfully scaling the XRP ecosystem at Ripple, which included leading partnership initiatives for Ripple which included deals with major digital asset exchanges, wallet providers, custodians, aggregators, and financial institutions using XRP for settlement.
As part of his new role, Chetty will head strategy development and partnership initiatives, driving business growth as SharesPost prepares to launch its security token trading platform and global network of crypto exchanges. Speaking about Chetty's appointment, John Wu, CEO of SharesPost Digital Assets Group, stated:
"Vijay is an incredible talent, and we're excited that he's joining our team. His experience in building the XRP ecosystem over the past three years makes him the perfect fit for SharesPost as we launch our security token trading platform and exchange network."
Chetty also commented:
"It's been a fascinating experience working in the blockchain industry over the past several years, and I'm looking forward to carrying my experience over to SharesPost. Business and ecosystem development is such a different endeavor in this industry, and I know that my experience will be a major asset to the continued development of the SharesPost Digital Securities Group."
Chetty joining SharesPost comes just as Ripple was slapped with a class action lawsuit, which was filed by investor Ryan Coffey, who alleged that the company sold its cryptocurrency tokens to the public in violation of U.S. securities laws. Ripple CTO Stefan Thomas also left the company and reportedly took with him a model for smart contracts that was shelved by Ripple in 2015. Thomas' new venture, Coil, reportedly claims to have the made smart contracts.