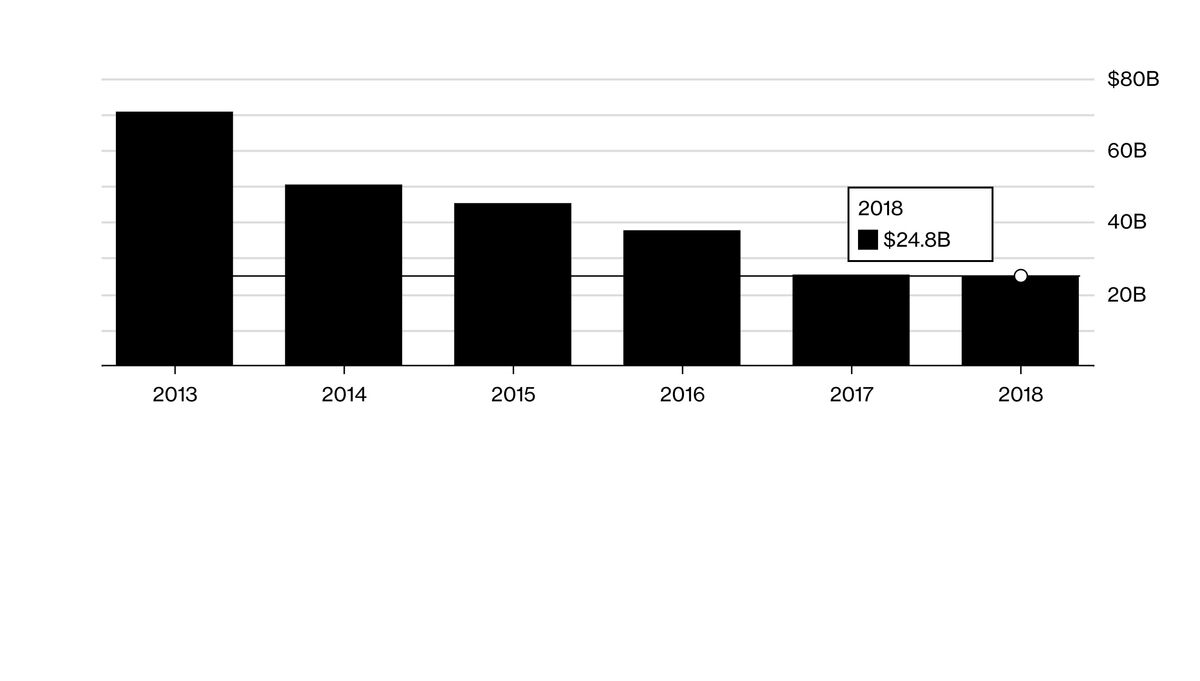 Blockchain, the technology promising to usher in simplicity and transparency to finance, is entering one of the industry's most obscure corners.
London-based Marex Solutions created what it says is the first structured product to be registered, cleared and settled using the distributed ledger technology underpinning Bitcoin. The two-month pound-denominated notes pay a coupon of up to 13 percent per year based on the performance of the FTSE 100 Index, according to a term sheet. Marex declined to say how much was sold to retail investors in the private placement on Friday.
Frequently lambasted by regulators for confusing terms, high fees and pushy sales practices by distributors, the structured product industry would seem ripe for the kind of disruption promised by blockchain. Scores of institutions — including Wall Street's biggest banks — are racing to develop distributed ledger technology to simplify the way securities are traded, settled and recorded.
"It's allowed us to tackle a product that was previously the exclusive domain of a handful of investment banks and global custodians," said Nilesh Jethwa, chief executive of Marex Solutions, a division of Marex Spectron Group Ltd., in an interview. "For the first time, a bunch of guys who are niche specialists in their area can work together to create something which isn't just as good as the investment banks are producing, but actually superior."
The structured product industry is one that could use a shake-up. Global year-to-date issuance led by JPMorgan Chase & Co. fell 3 percent from last year to $24.8 billion, according to Bloomberg data. With regulatory changes such as MiFID II and increased investor focus on fees, the products seem to be on the losing side of a war with exchange-traded funds, where issuance is growing.
The Ethereum blockchain technology can help make structured notes "cheaper, faster and safer," according to Jethwa. It promises to cut out intermediaries that have traditionally participated in the settlement process, potentially reducing fees charged to investors. The time to complete trades can be slashed from two days "to minutes, if not seconds," while decreasing the possibility of human error and settlement failure, according to a statement.
Banks, exchanges and fintech firms are experimenting with the technology in other markets. Lenders including Goldman Sachs Group Inc. and JPMorgan Chase & Co. completed a successful six-month test using blockchain in the $2.8 trillion equity-swaps market, while the Canadian Securities Exchange plans to create North America's first clearing house based on the technology. Central banks will eventually use blockchain to settle interbank fund transfers, according to the CEO of Ripple, a provider of the technology based in San Francisco.
The Marex notes promise to return investors principal no matter the outcome, with the capital protection backed by a loan agreement between Marex Financial Ltd. and the issuer, a Luxembourg-based special purpose vehicle.
If the iShares Core FTSE 100 exchange-traded fund climbs no more than 2.5 percent investors don't reap any of those gains. The product was issued within the Financial Conduct Authority's so-called regulatory sandbox, which allows businesses to test new fintech initiatives.
It may be years before other issuers, including Wall Street banks, adopt the innovation for their own products. "No bank has been able to do this so far, even though blockchain has been around for years," said Jethwa, the Marex CEO.